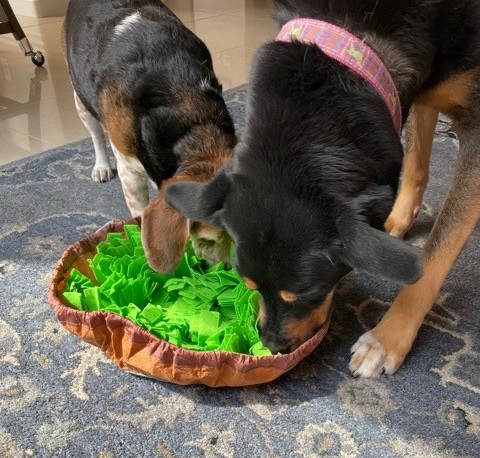 A snuffle mat for dogs is one of my favorite interactive toys for canines with mobility problems. I love them so much I'm hosting a giveaway, to introduce you to them. One lucky dog will win a Snuffle Mat from AWOOF.
It you read my blog; you know how much I appreciate interactive/enrichment dog toys. They were a big stress reliever for Sophie when she couldn't chase after a ball or jump for a frisbee after becoming paralyzed. These toys reminded her (and me) that underneath her special needs, she still was a regular dog who loved to play.
Interactive puzzles and games relieve boredom and engage a disabled dog in a fun and mentally challenging activity – without having to run around.
Note: Some of the links below are affiliate links. That means that I may earn a small commission, at no extra cost to you, if you make a purchase.
AWOOF snuffle mat for dogs
Snuffle mats encourage a dog to use their natural scent and foraging skills to find treats or kibble hidden in the crevices of the pad.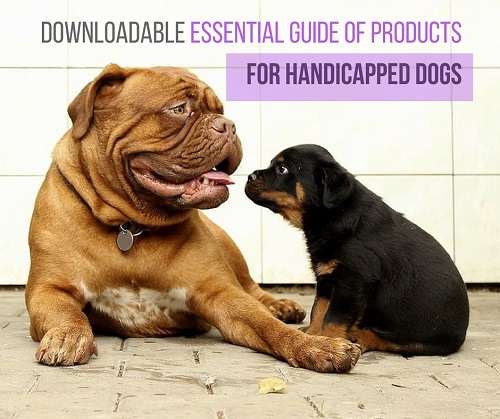 Get the Essential Guide
The Essential Guide of Products for Handicapped Dogs e-book is a labor of love for me. I wrote it to answer your most pressing questions about where to find the best products for your wheelchair dog. You'll find products you didn't know existed and each will improve your dog's quality of life. Print a copy and keep it by your side.
They're a great asset for many different health problems:
Dogs who are on crate rest and not allowed to play, after an IVDD (Intervertebral Disc Disease) episode.
Canines recovering from spine or orthopedic surgery.
Fibrocartilaginous Embolism (FCE) stroke patients.
Dog's who've lost mobility due to Degenerative Myelopathy.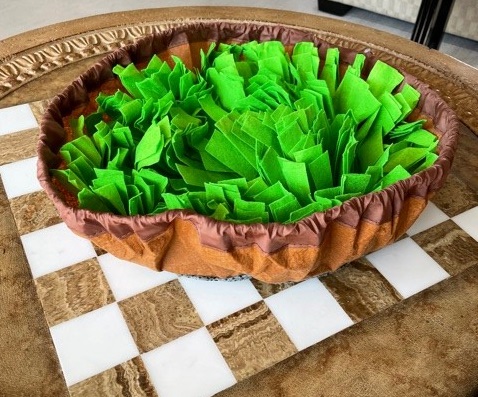 The snuffle mat from AWOOF is my favorite:
It has lots of places to hide treats so dogs are entertained longer.
There's a non-slip bottom so the mat won't slide away from your pooch.
It folds into a ball for easy storage.
The snuffle mat is made of environmentally friendly felt cloth that's easy to "hand wash."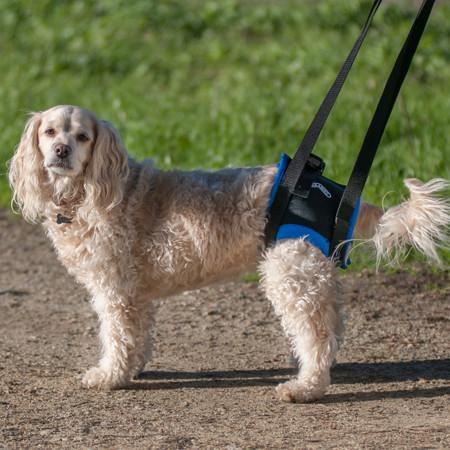 My favorite harnesses for disabled dogs.
How to Enter the Giveaway
To enter, please let me know why your dog would like to win a snuffle mat in the comment section, after this post.
(You must live in the contiguous United States to enter.)
Entries will be accepted through Thursday, July 22, 2021 at 5pm Pacific time. The winner will be notified through the email address you leave in the comment. (So, watch for my reply to say your dog is the winner.)
Good luck!