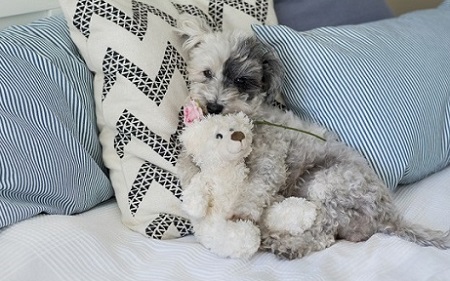 Whisper sweet nothings in their ear. Go for a long stroll. It's that time of year again – Valentine's Day! At Dog Wheelchair LIFE it's also time for the I Love My Dog Valentine Photo Contest.
The contest is easy to enter. We're not looking for professional images, just a crisp, clear picture of your sweet pup. Scroll down and see how your dog can enter the contest. We have prizes for two lucky pet parents.
Note: This post contains some affiliate links. Read our disclosure for details.
Your dog Valentine photo submission rules
You may submit one photo to the contest. (That's means one picture per pet family.) It can be a solo picture of your favorite dog Valentine, or snap a picture of both of you. We're looking for entries that show how much you treasure your dog on this special day. But the photos don't have to be serious. Have fun. Send us your best silly, sentimental, or just plain creative image.
And while we love seeing photographs of your current dog, snapshots of a pooch that touched your heart in the past are welcome too. Your entry doesn't have to be of a disabled pup. We know you love your wheelchair dog, so it's okay if you want to highlight another fur kid.
Just be sure to let us know your pet's name and age.
Please don't send us a photoshopped picture or one you don't own. These will be eliminated.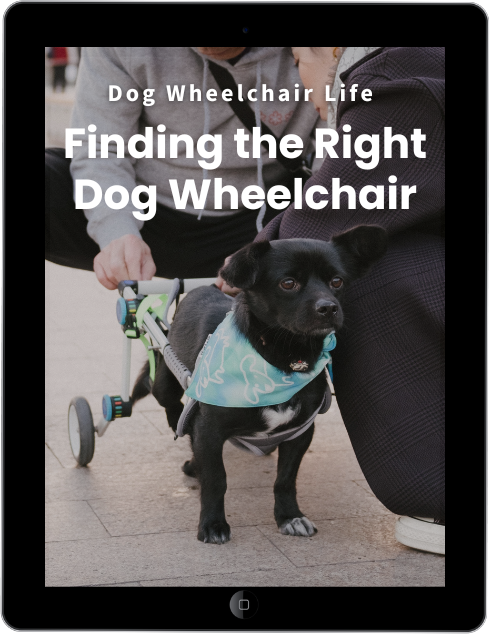 eBook
Find The Right Dog Wheelchair For Your Pet
Your dog has a mobility problem, and you want to buy a wheelchair. But do you know what kind of cart will work best for your dog's individual needs? After a decade of teaching pet owners how to make the right choice, I put the information into an eBook!
How to enter the contest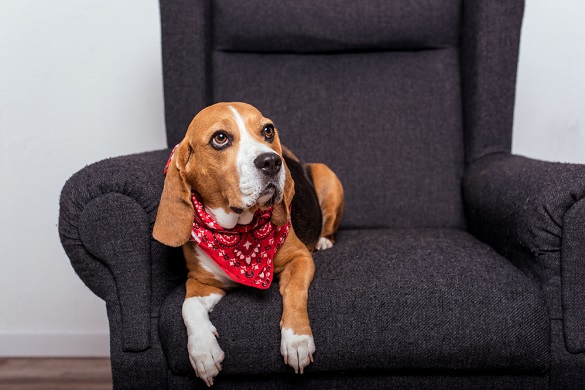 There are two ways to enter:
1. Send me an email with your entry. Email to: [email protected]
2. Or post your photo directly on our Facebook page. Enter it as a comment on the pinned post at the top of the page. Click here to find our page: Dog Wheelchair LIFE Facebook page.
All of the submissions will be updated on our Facebook page every day.
Entries will be accepted from February 5 through Friday, February 12 at 12noon PST. The two winning photographs will be announced on FB, Tuesday, February 14.
I'll be contacting each winner by email or with a Facebook message. So, watch for my reply to you.
(You must live in the contiguous United States to enter.)
Two lucky pet owners will win!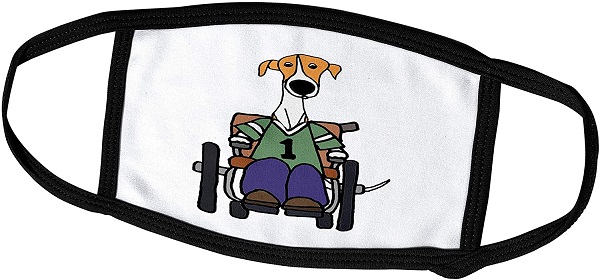 In keeping with the current times, we're awarding funny, cute Dog Wheelchair COVID face masks.
This adorable mask with a Greyhound dog sitting a wheelchair is my way of saying, "Thank You" for being the caretaker of a paralyzed pup. I appreciate what you do for your dog!
You're going to love this face mask. It's made of lightweight, breathable materials that give you two layers of protection from air borne germs. The mask folds in half for easy storage and it's washable so you can use it again and again.
Inspiration for the dog Valentine's Day photo contest
If you're not quite sure what kind of photo to take, it's time to get inspired. Below are a few ideas. I can't wait to see everyone's clever concoctions. Get your entries in soon. Good luck to everyone.