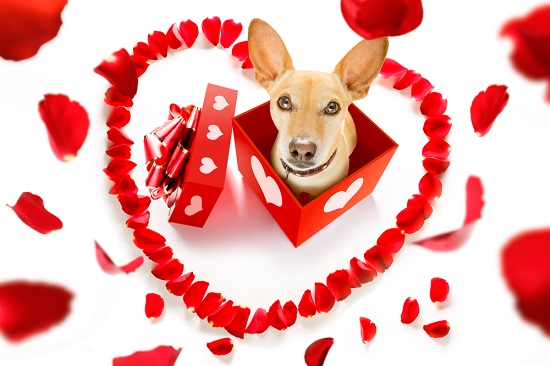 It's time for the I love my dog Valentine's Day Photo Contest. If you're the kind of pet parent who is always snapping a photo of your treasured dog or if you've got a Valentine's Day card tucked away for your fur kid, this contest is for you.
We're not looking for professional images, just a fresh, clear picture of your dog. Scroll down and see how your dog can enter the contest. We've made it easy. And there's a special prize for the winner.
Note: This post Does Not contain affiliate links.
Contest and submission rules
Entrants can submit one photo to the contest. (That's means one picture per pet family.) It can be a picture of your treasured Valentine dog, a photo of you and your dog, or your kids and pup. We're looking for submissions that show how much love you have for your dog on this special day. The photos can be serious or fun. Send us your best silly, sentimental, or just plain creative image.
Photos can be of your current dog or send a snapshot of a canine who touched your heart in the past. And we know you love your wheelchair dog, so it's okay to highlight another fur kid in the family too.
Please be sure to also include your name and your dog's name and age with the entry.
Don't send us a photoshopped picture or a photo of a dog you don't own. These will be eliminated.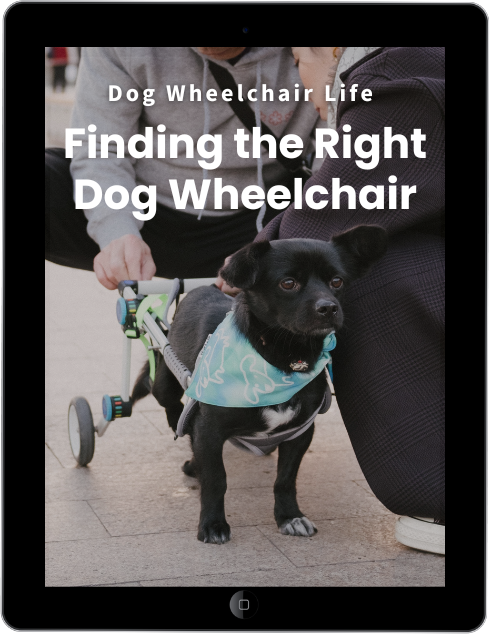 eBook
Find The Right Dog Wheelchair For Your Pet
Your dog has a mobility problem, and you want to buy a wheelchair. But do you know what kind of cart will work best for your dog's individual needs? After a decade of teaching pet owners how to make the right choice, I put the information into an eBook!
How to enter the contest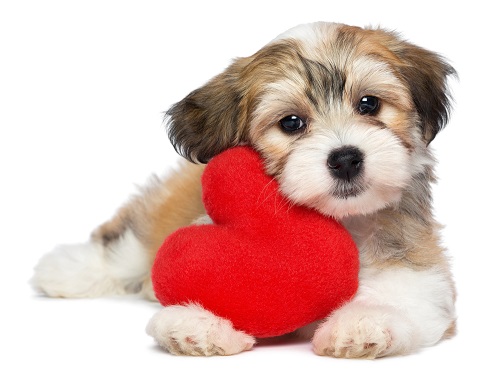 There are two ways to enter:
1. Send me an email with your entry. Email to: [email protected] (Remember to include your name, your dog's name and age.)
2. Or post your photo directly on our Facebook page. Enter it as a comment on the pinned post at the top of the page. Click here to find our page: Dog Wheelchair LIFE Facebook page.
All of the submissions will be updated on our Facebook page every day. That way everyone can admire your pet.
Submissions will be accepted from February 7 through Friday, February 12 at 12noon PST. The winning photo will be announced on FB, Monday, February 14 and highlighted in our newsletter.
I will contact the winner by email or with a Facebook message. So, watch for my reply to you.
(You must live in the contiguous United States to enter.)
The winner will receive Encore Mobility™ Hip & Joint Supplement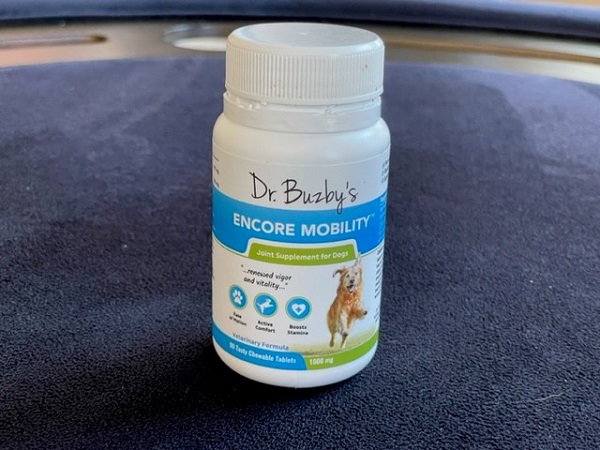 Dr. Buzby's is one of my favorite companies. Their ToeGrips® have helped thousands of dogs walk better, but my dogs love their latest product, Encore Mobility™. It's a hip and joint supplement made specially for senior dogs.
Encore Mobility is a professional veterinary formula that includes New Zealand Deer Velvet and Green Lipped Mussel to improve a dog's: motion, stamina and comfort. Bailey and Olivia have been taking the supplement every evening, since they each turned 7-years-old.
The winner of the I love my dog Valentine's Day Photo Contest will receive a bottle of Encore Mobility.
Samples to use as inspiration
Here are some photo ideas, in case you need a little inspiration. Remember to get your entries in soon. Good Luck!