Resources & Guides
Our downloadable resources are here to keep you organized and informed about your dog's health. I hope you enjoy them!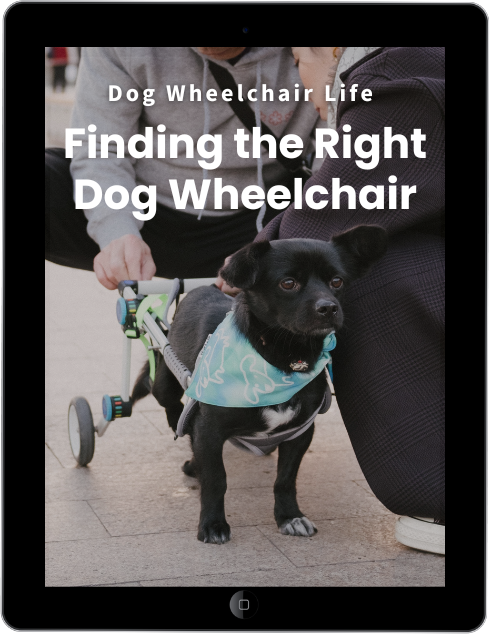 eBook
Find The Right Dog Wheelchair For Your Pet
Your dog has a mobility problem, and you want to buy a wheelchair. But do you know what kind of cart will work best for your dog's individual needs? After a decade of teaching pet owners how to make the right choice, I put the information into an eBook!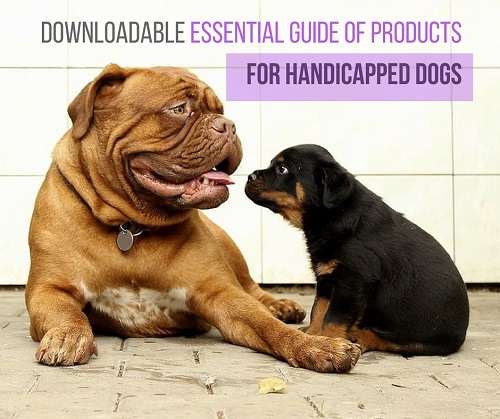 Essential Guide of Products
The Essential Guide of Products for Handicapped Dogs e-book is a labor of love for me. I wrote it to answer your most pressing questions about where to find the best products for your wheelchair dog. You'll find products you didn't know existed and each will improve your dog's quality of life. Print a copy and keep it by your side.
Most Popular Posts
The information pet owners ask about most. Click on each title to read the story.
To Do List
It can be overwhelming when you get the news that your dog might not walk again. There's so much to learn about taking care of a paralyzed pup. Our easy to use To Do checklist will guide you through common products and daily activities.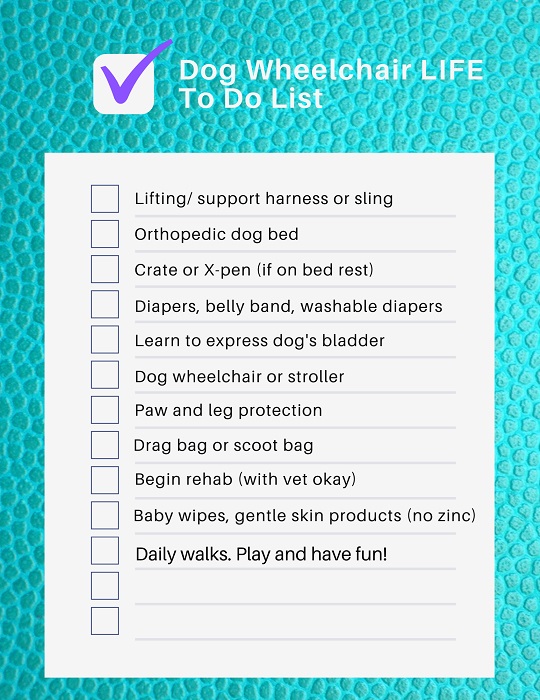 Veterinary Appointment Checklist
Have you gone to your veterinarian's office and forgotten the important questions you want to ask or the treatment recommendations you've been given? Print this checklist and take it to your next appointment so you don't miss any information.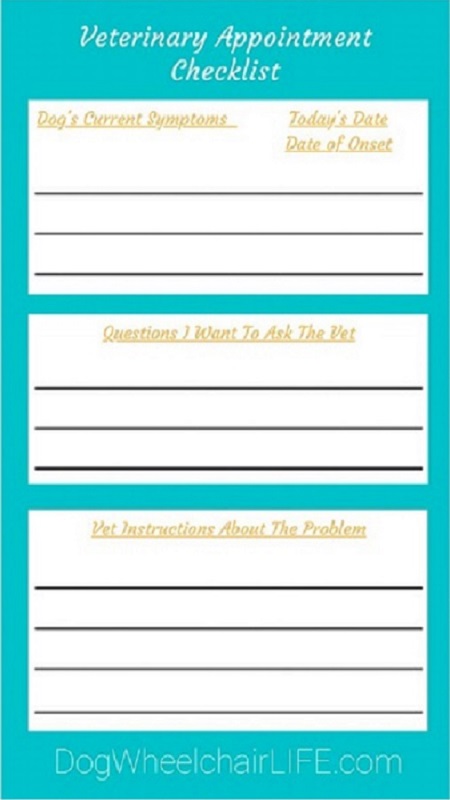 Tips to Treat UTI and Urine Scald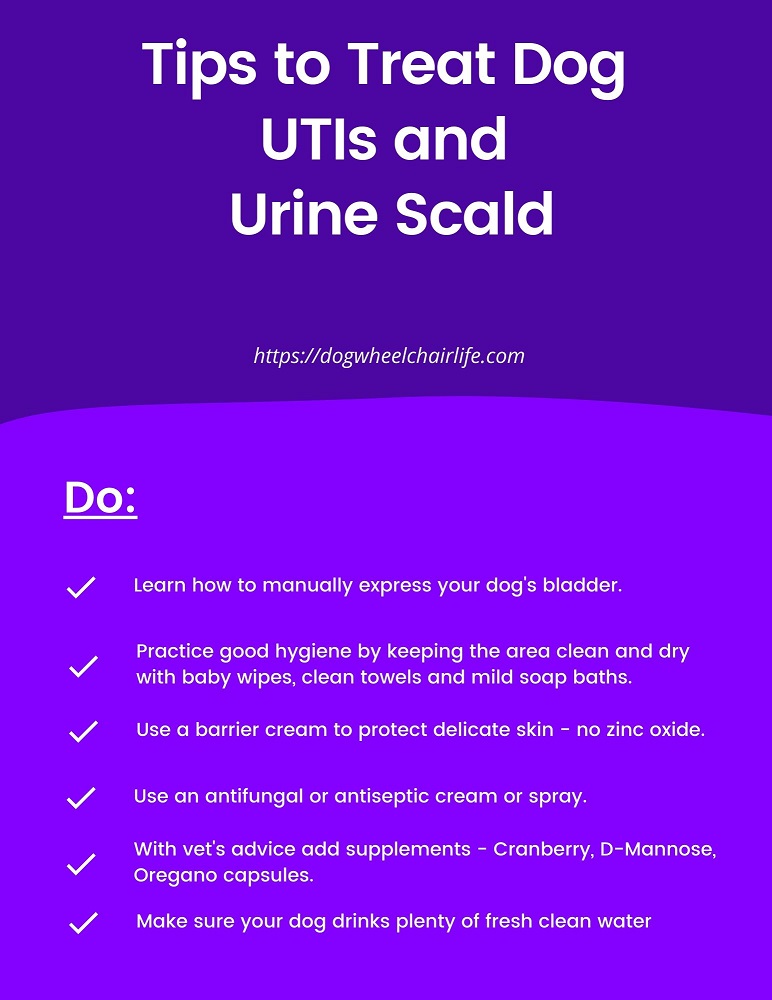 How to Express An Incontinent Dog's Bladder
Click here to download these step-by-step instructions.
Products Pet Owners Can't Live Without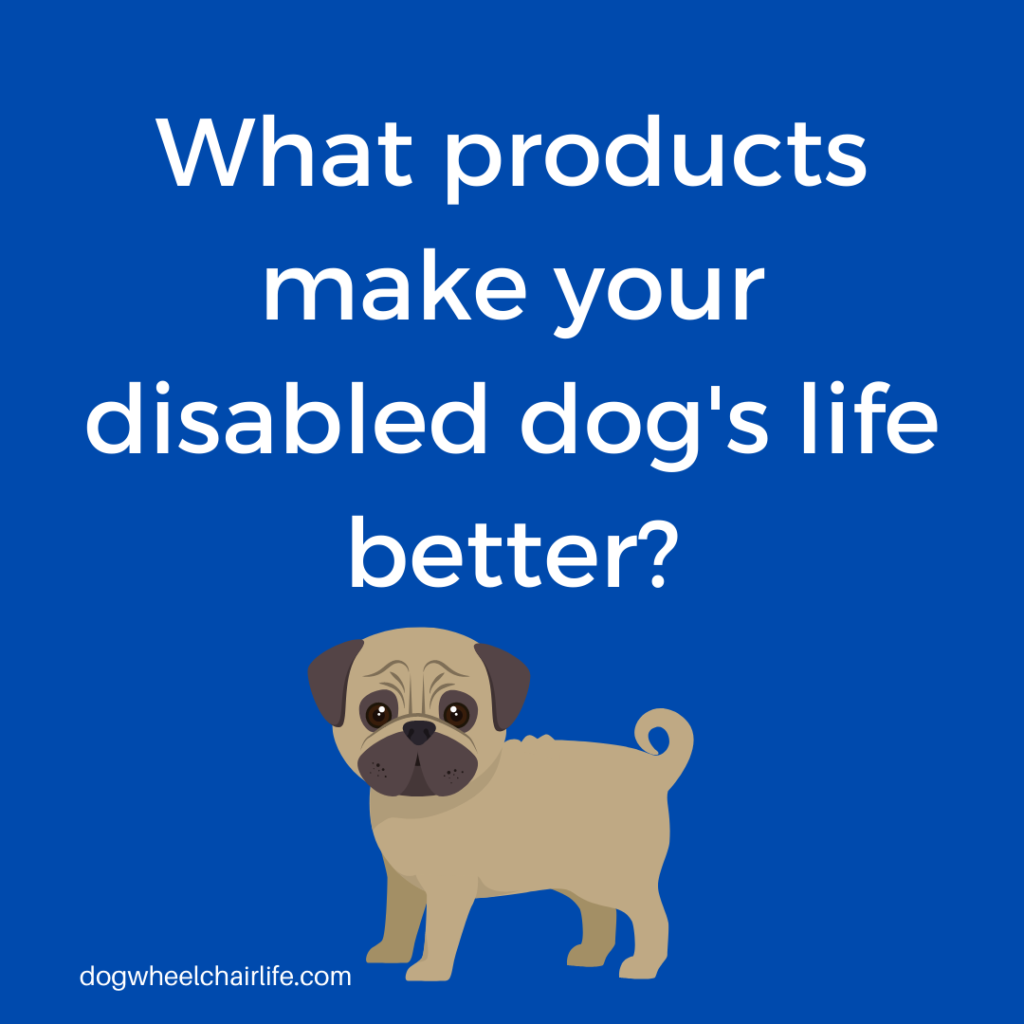 Click here to download this list of recommendations from pet owners of disabled dogs.
FAQs About Taking Care of A Dog With IVDD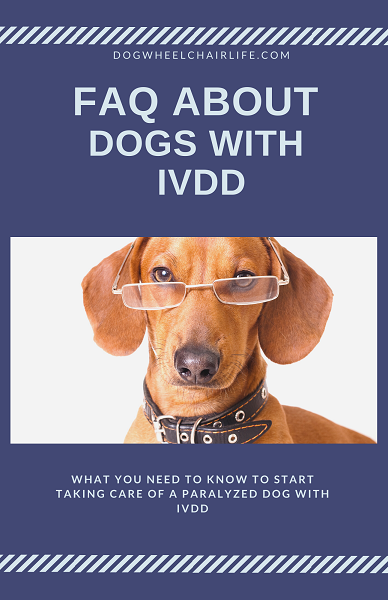 Click here to download this E-book of FAQs About Dogs With IVDD
Degenerative Myelopathy Info
In-Depth information about dogs with Degenerative Myelopathy