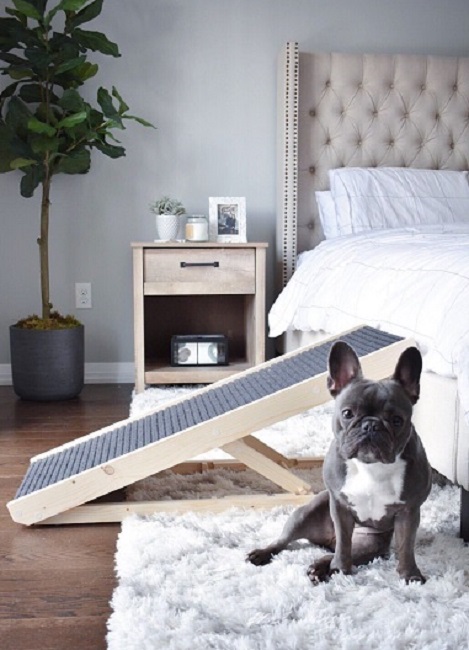 How cool would it be for your dog to get on and off the furniture with their very own dog ramp? If a ramp is on your checklist of canine mobility aids, you're going to want to enter this giveaway. One lucky dog of will win an indoor PawRamp™ from Alpha Paw®.
Ramps aren't a luxury item when your dog suffers from conditions like Intervertebral Disc Disease (IVDD), arthritis or old age. They're a necessity to prevent injuries to the spine and limbs.
I found out the hard way how easily a dog can get hurt when you least expect it. My Beagle, Olivia, injured her neck while playing with my Rottie mix, Bailey. For a week Olivia shivered in pain when she tried to walk. She was completely incapacitated without my help.
As soon as she felt better, I started shopping for a dog ramp. I knew the statistic that says, half of the dogs who undergo surgery to repair a ruptured disc, injure their backs a second time. It's a scary fact and I didn't want Olivia to be part of it.
I researched ramps and coincidentally, I purchased a PawRamp™.
Note: Some of the links in this article are affiliate links. Read our policy.
Three dog ramps from Alpha Paw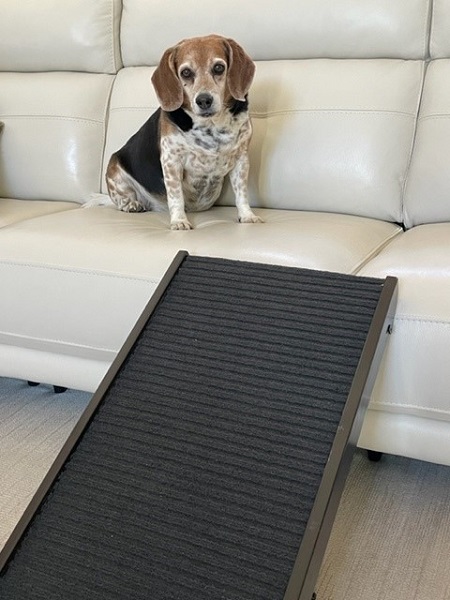 Alpha Paw offers three dog ramps for pets with mobility problems: PawRamp, DachRamp and Car Ramp for Dogs.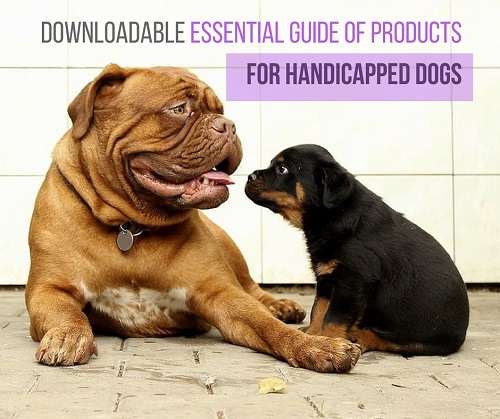 Get the Essential Guide
The Essential Guide of Products for Handicapped Dogs e-book is a labor of love for me. I wrote it to answer your most pressing questions about where to find the best products for your wheelchair dog. You'll find products you didn't know existed and each will improve your dog's quality of life. Print a copy and keep it by your side.
PawRamp™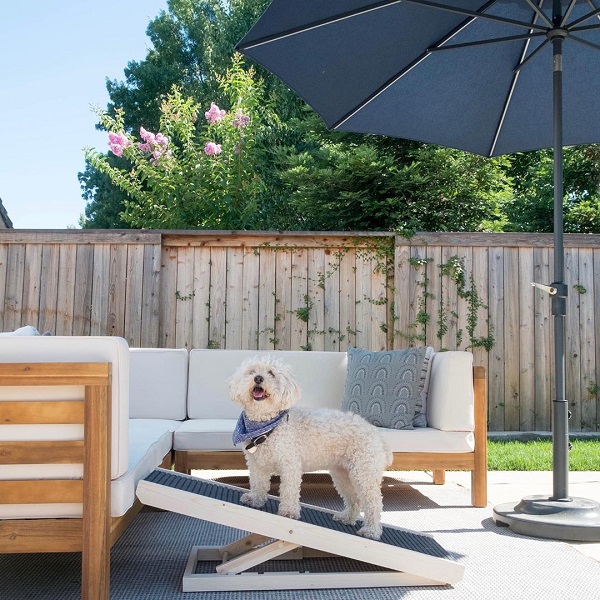 PawRamp ™ is the company's original indoor ramp. It's their #1, veterinarian approved product. It protects dogs who might get hurt from high impact activities.
PawRamp is a great option for canines who are:
Too small to safely hop on and off furniture
Dogs that are prone to IVDD and other spine diseases
Overweight pups
Senior dogs
Dogs recovering from an injury or surgery
One of the things I appreciated most about PawRamp was that it arrived fully assembled. That was a big time-saver when I was trying to take care of a dog in pain.
I also liked how the ramp folded down for easy storage and had a ribbed carpet on top for good traction.
Other features:
PawRamp has 4 height adjustments so it can accommodate furniture that's low to the ground like a sofa or higher up, like a bed.
It holds dogs up to 80lbs, but only weighs 11lbs for easy handling.
Dachramp™
The Dachramp™ is similar to the PawRamp, but named as a reminder that Dachshunds are one of the dog breeds most predisposed to developing IVDD – a condition where the discs in the spine age prematurely.
Dachramp is a good option for small dogs, puppies and dogs who have already been diagnosed with IVDD. And like the original ramp, it comes fully assembled, folds to 3.5 inches for easy storage and adjusts to different heights.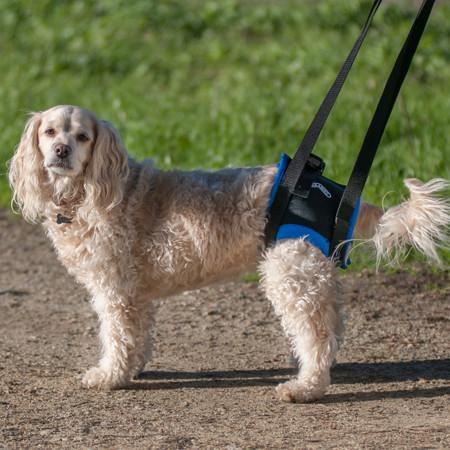 My favorite harnesses for disabled dogs.
Car Ramp for Dogs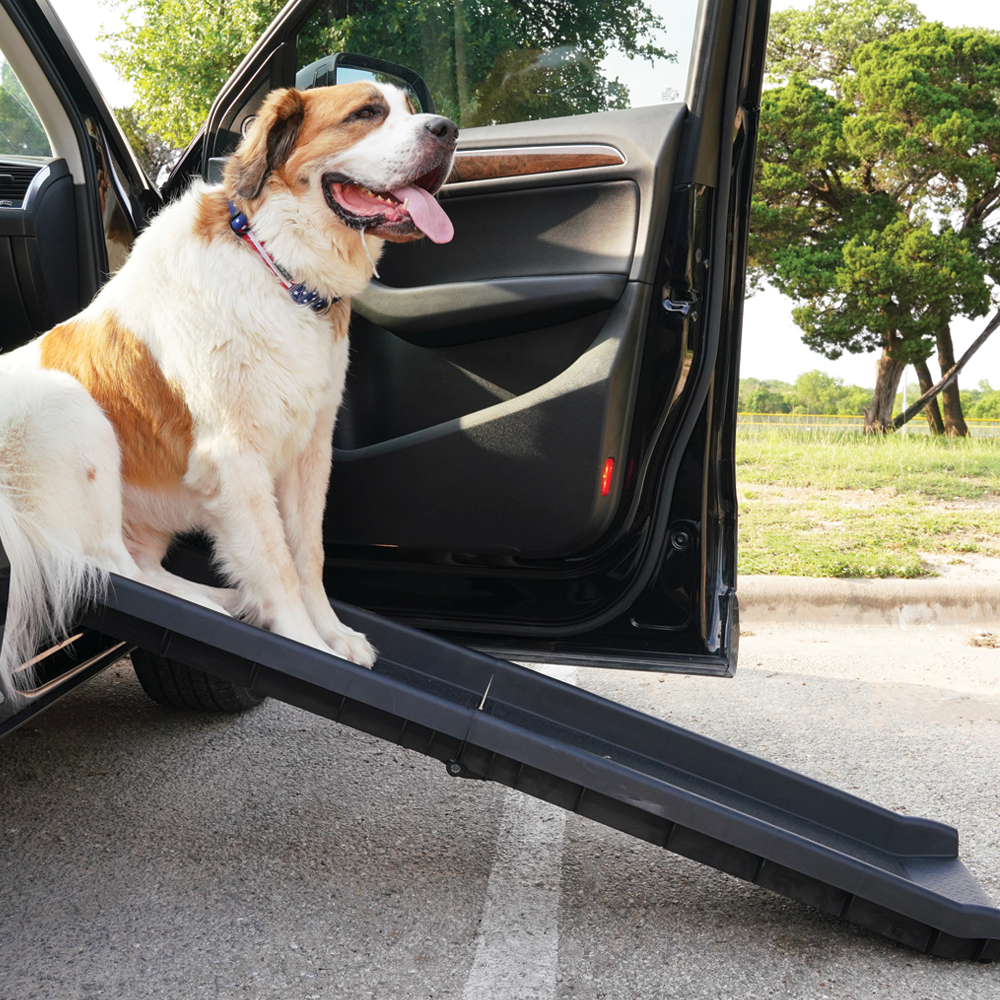 This outdoor ramp is designed for dogs who need a boost getting in and out of a vehicle. It provides easy access to your car, van or SUV and offers a high-traction surface so your pup won't slip. Car Ramp is lightweight, but holds up to 200lbs and it folds in half for storage.
Training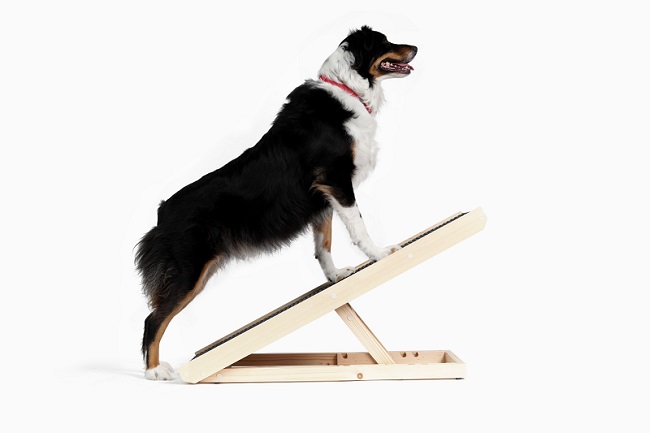 One thing I learned soon after Olivia's ramp arrived was "some training was necessary" for her to feel safe using it. Olivia is a pretty confident dog, but she never saw a dog ramp before, and she wasn't sure how to use it.
If this happens to your pet, Alpha Paw suggests leaving the ramp out for a while so your dog can get used to seeing it.
Then teach your dog how to walk up and down the ramp, before allowing them to use it on their own.
Olivia had no idea that she was supposed to use the ramp as a walkway. To help her, I lowered the height to just a slight incline and offered one of her favorite treats to coax her up and down. It took several sessions of doing this, before she felt comfortable on the ramp.
The Alpha Paw Story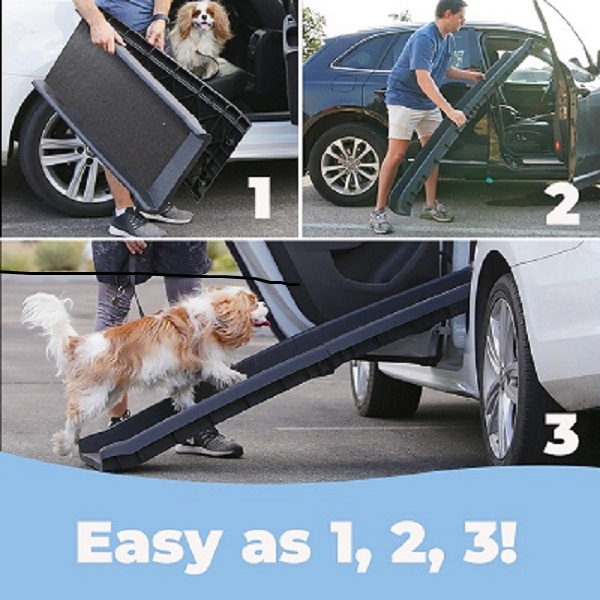 Alpha Paw was founded by executive, Ramon van Meer, who started the company in 2018. He then partnered with Ross Bernstein, DVM who became Alpha Paw's lead veterinarian. Next, the team added clinical veterinarians and licensed dog behaviorists who review every product.
"Everything we do, everything we recommend and everything we offer gets the medical stamp of approval from an expert."

Ramon van Meer Alpha Paw CEO
Today Alpha Paw offers a variety of products that include:
Natural Vitality dog food
Calming™ beds for dogs and cats
OrthoPaw™ memory foam dog beds
PawProof™ throw blankets
OrthoPaw™ memory foam rug
Magic Pee Pads
Supplements
Treats
Pet Car Seats
The Alpha Paw Foundation
Alpha Paw also has a charitable foundation which donates a percentage of each product sold, for a meal to a shelter dog.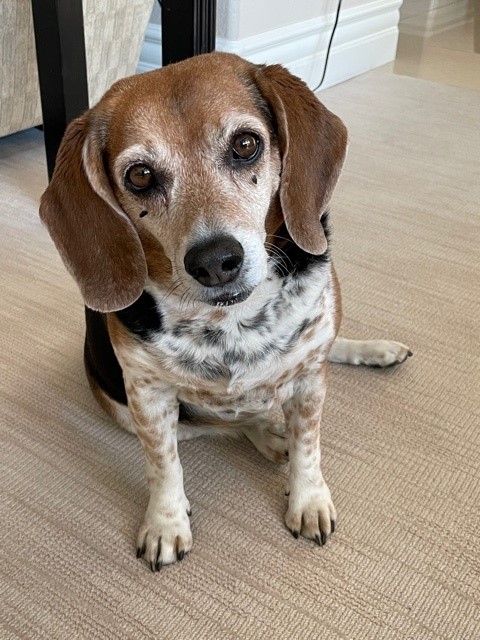 How to Enter the Giveaway
It's easy to enter our giveaway to win a PawRamp™ – in Natural Color. Just leave a comment at the end of this story about why your dog would love to win the ramp.
(You must live in the contiguous United States to enter.)
Entries will be accepted through Tuesday July 5th at 5pm Eastern time. The winner will be notified through the email address you leave in the comment. (So, watch for my reply to say your dog is a winner.)
Good luck!