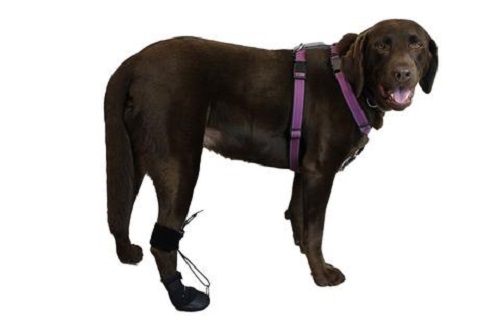 Toe'sUP Walkaboot is the latest mobility device from one of my favorite companies, Walkabout Harnesses. It assists dogs who knuckle their paws by placing the foot in a natural position so pets can move without injuring themselves.
When dogs have a problem with knuckling, they curl their toes under and walk on the top part of their paw. They step on their knuckles, instead of the soft, steady pad of their foot. This limits mobility, throws off balance and causes painful sores to develop.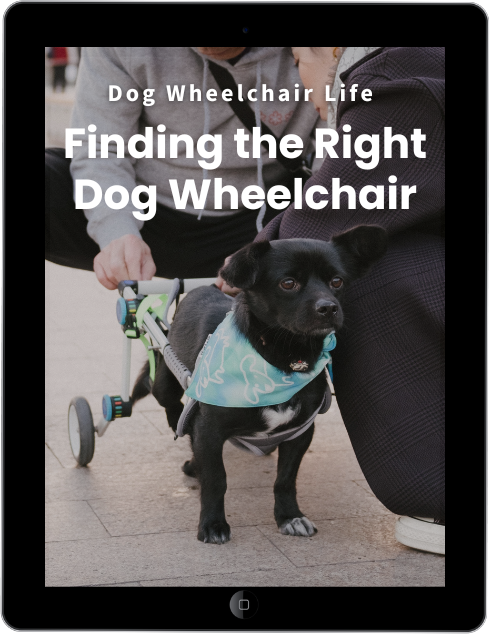 eBook
Find The Right Dog Wheelchair For Your Pet
Your dog has a mobility problem, and you want to buy a wheelchair. But do you know what kind of cart will work best for your dog's individual needs? After a decade of teaching pet owners how to make the right choice, I put the information into an eBook!
Here's how Toe'sUp works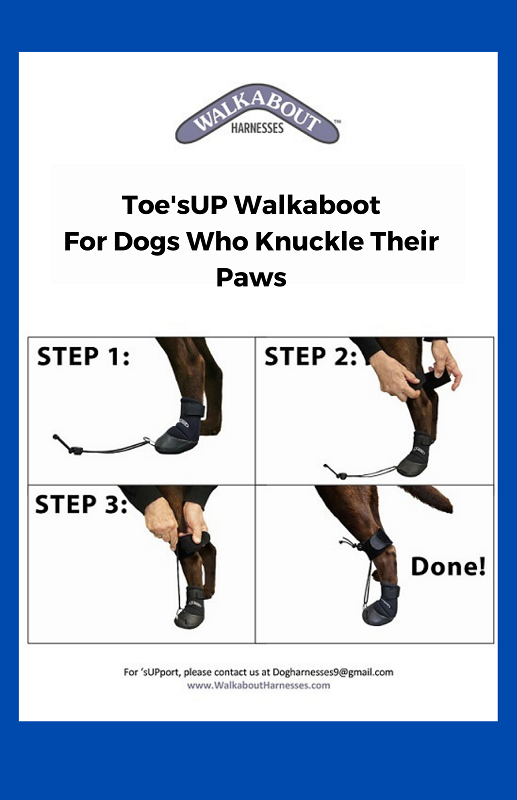 It's an easy to use device. Slip your dog's paw into the boot, attach the ankle strap and pull the cord so the placement of your dog's paw is in a natural position.
Note: Dog Wheelchair LIFE is an affiliate of Walkabout Harnesses.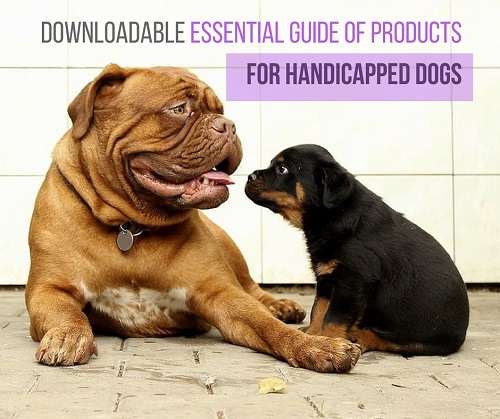 Get the Essential Guide
The Essential Guide of Products for Handicapped Dogs e-book is a labor of love for me. I wrote it to answer your most pressing questions about where to find the best products for your wheelchair dog. You'll find products you didn't know existed and each will improve your dog's quality of life. Print a copy and keep it by your side.
Why dogs knuckle their paws
Most dogs who drag and knuckle under a paw have the early stages of a neurologic or spine disease. These include:
Intervertebral Disc Disease (IVDD) – A condition where disc material in the spine ages prematurely.
Degenerative Myelopathy (DM) – This is a progressive neurologic disease that attacks the limbs and internal organs.
Fibrocartilaginous Embolism Stroke (FCE) – A type of stroke that occurs in the spine when cartilage breaks off and causes a blockage.
Wobbler Syndrome – This condition is due to bony growth in the upper spine. It compresses the spinal column at the neck.
Nerve damage – A condition that occurs as a result of cancer or a traumatic event, like getting hit by a car.
Knuckling begins when there is weakness in a dog's limbs. Generally it occurs in the hind legs. Pets to lose the ability to know if their paws are flat on the ground. The technical term for this loss is called "proprioception" or sense of self-movement.
This lack of feeling can occur in one paw or all four, depending on the medical condition. Knuckling causes the top of the paw to drag and scrape against the ground. It leads to painful wounds, falls and other accidents.
Toe'sUP Walkaboot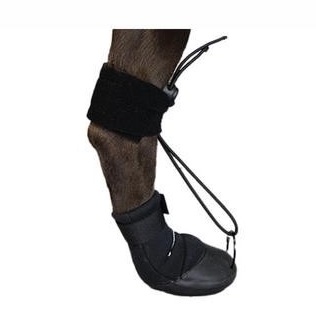 Toe'sUp Walkaboot prevents dogs and cats from knuckling, by gently lifting the toes into a natural paw placement. It encourages pets with mobility problems to walk normally for a longer period of time. It also improves their sense of movement and proprioception.
Use Toe'sUP when your dog is exercising, taking a walk or for other outings. Lift the toe adjustment to the "normal" walking position, and go.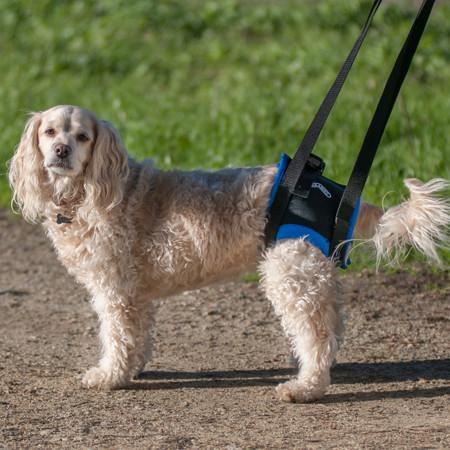 My favorite harnesses for disabled dogs.
Want to read more?
7 of the Most Common Spinal Cord Diseases in Dogs
Intervertebral Disc Disease in Dogs
Degenerative Myelopathy in Dogs: What Pet Owners Should Know
Our new eBook