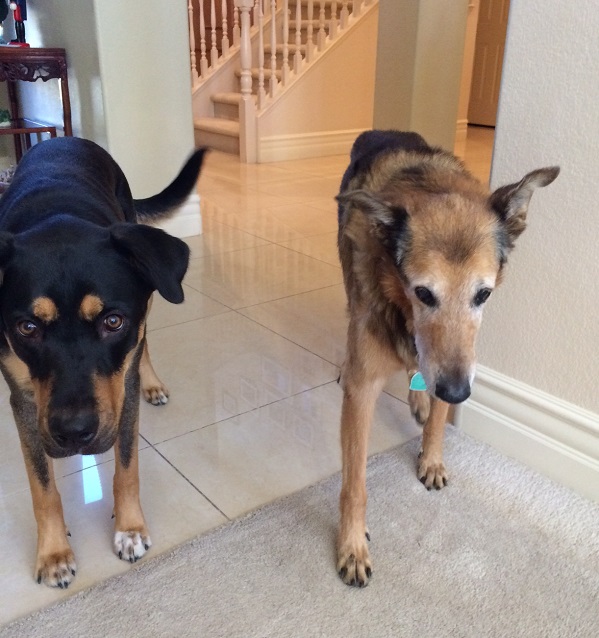 I've come to believe that just like humans, dogs grieve the loss of a pet. A few years ago, I would've described the reaction my dogs had to the passing of a housemate as, confusion. They would search for the deceased dog and be clingy the first couple of days, but I wouldn't say they mourned the dog like people do.
My Rottweiler, Bailey, made me think otherwise. She showed all the signs of human grief when our senior dog Cody passed away.
Bailey was 10 weeks-old when I adopted her. Cody came with me for the "meet and greet" with Bailey and he was there for the car ride home.
As soon as we walked in the door, he took over as Bailey's mentor, friend and protector. He showed her all of the "ins and outs" of being a family pet and the two of them quickly became a bonded pair.
I knew Bailey had grown to rely on Cody, but I never would have guessed how his passing, 17 months later, would affect her.
Bailey and Cody's story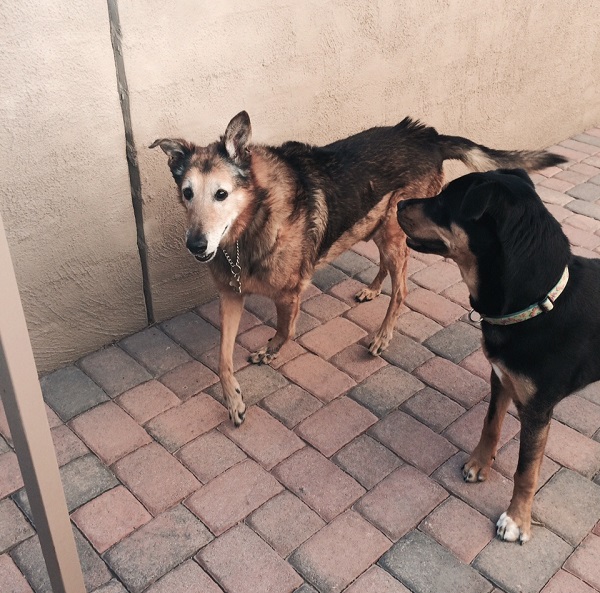 The day Cody died was hard. I held him close, whispered my goodbyes in his ear and told him to look for his buddies Sophie and Shadow. I sat with him afterward in the exam room reminiscing about the day I saw his picture online and knew he should be part of our family. For a minute I was at peace as much as he was.
Then when I stood up to leave with Cody's collar in hand, I had a physical reaction to losing him. My body felt drained of energy and I could barely walk to my car. The stress of the week had caught up with me.
You see Cody's final week was hell. He had been sick with Inflammatory Bowel Disease for a long time. I was used to cleaning up after him and cooking for him, but I wasn't prepared for his body to go haywire and shut down in less than a week. His rear legs suddenly became weak and crisscrossed when he walked. He also began to pant all night and pace up and down the hall. We went to the veterinarian's office three times during that week.
They thought he might have the beginning stages of dementia or a neurological problem, but the vet didn't want to aggressively treat him because of the IBD. Finally, I was told that Cody wasn't going to improve. So, on Saturday morning when I tried to hand him a treat and he couldn't turn his head to grab it, I knew his time with us had come to an end.
The only good part of that horrible week was Bailey. She had served as my little nurse. She kissed Cody on his forehead when he slept, stayed by his side all night and enthusiastically greeted him after each visit to the vet. I thought she must have an instinct about Cody's health, but that wasn't the case.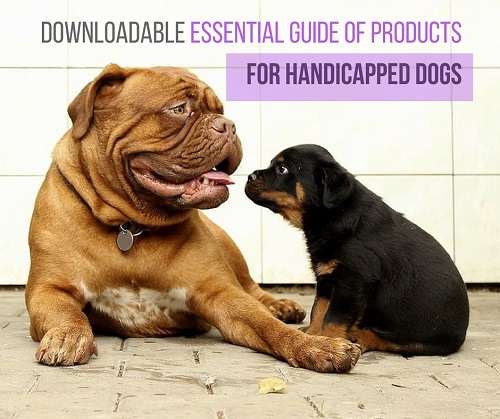 Get the Essential Guide
The Essential Guide of Products for Handicapped Dogs e-book is a labor of love for me. I wrote it to answer your most pressing questions about where to find the best products for your wheelchair dog. You'll find products you didn't know existed and each will improve your dog's quality of life. Print a copy and keep it by your side.
Coming home alone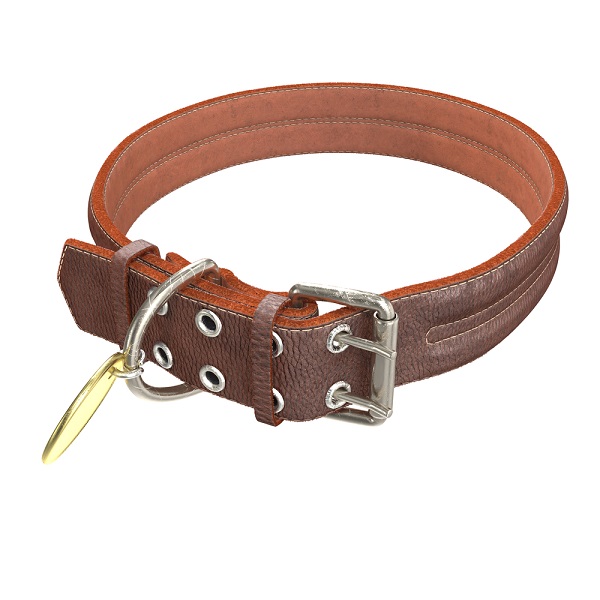 When I came home from the vet, Bailey looked all around my car for her buddy. I let her sniff Cody's collar, but that didn't seem to mean anything to her. She looked for him for the rest of the day and night.
A couple of days later, Bailey stopped eating.
I coaxed her with treats and takeout food, but she refused everything. The pattern of avoiding dog food, treats, and people food continued for more than two months. The only way I got food into her stomach was with force feeding.
During that time, Bailey was examined by two veterinarians. Both said she was grieving for Cody. They said she didn't understand why he wouldn't come home. It broke my heart.
Ultimately, Bailey was put on an appetite stimulant. It's a medication that you give to a dog 10-15 minutes before you want them to eat. The drug sends a sudden and urgent message to her brain to consume food immediately. It was a gut-wrenching process to watch.
When I stopped the stimulant, Bailey's response to food was to refuse it by sweetly kissing my hand. The ordeal caused a profound sadness in my house.
Finally, I started serving Bailey's meals alongside my two cats. She loves the cats. I also found a brand of kibble she would eat in small quantities and I cooked for her. Our daily routine would start with a few bites of food at breakfast and dinner at 8pm, when I was sure she was hungry. I forced fed her the first few bites of every meal to kind of "prime the pump" and remind her to eat.
Adopting a new dog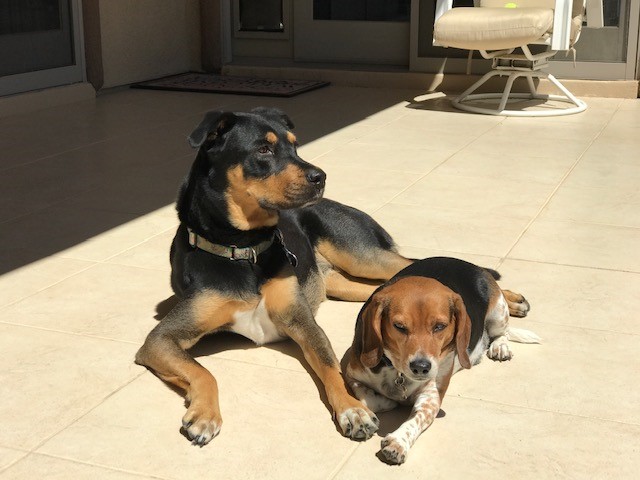 I also introduced other dogs into our regimen to keep Bailey engaged in life. We for daily walks with our neighbor's dog and we had dog friends over for playdates. Bailey loved all of these interactions, but she would revert to her depressive state once the pups went home.
Our vet finally said, the only way Bailey would recover from her grief was to adopt a new dog.
Several weeks later, a local Beagle group brought a young dog to our house. Olivia had just arrived on a transport from Oklahoma. I was told that someone tossed her from a car. She had been with a rescue group for a year, but no one had adopted her. She was brought to my area as a second chance to find a permanent home.
Bailey was captivated by Olivia. The two dogs ran all around the backyard together and acted like old friends. We agreed for Olivia to spend the night with us as a foster dog. By the end of the next day we signed the adoption papers.
From the moment they met, the girls were best buddies. I've never seen a more bonded pair. They're together 24 hours a day and best of all Bailey transformed into a happy, carefree dog again.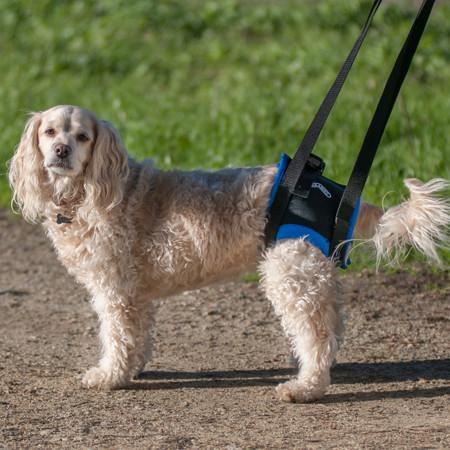 My favorite harnesses for disabled dogs.
A Study that documented how dogs grieve the loss of a pet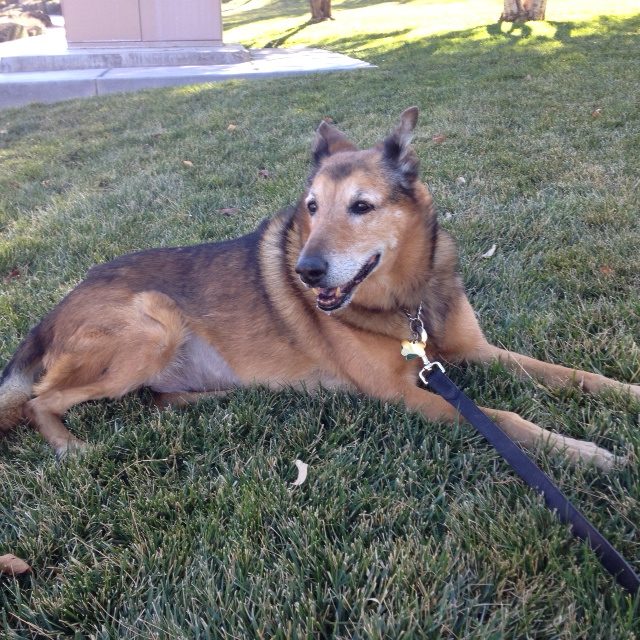 While every dog reacts differently to the death of a housemate, it turns out that Bailey's reaction to Cody's passing wasn't unique. There's even a research study to back it up.
Scientific American® published an article titled, Humans Are Not the Only Creatures Who Mourn. It explained the common behaviors of dogs and cats who lost a housemate. The study was conducted in Australia and New Zealand with 279 pet owners, 159 dogs and 152 cats.
Each participant completed a survey about their pet's mourning process.
The signs of grief reported in the study:
Pets were more affectionate – This was the biggest behavior change pet owners reported. 74% of dogs and 78% of cats showed more affection to their owners during the first 2 to 6 months after their housemate's passing.
Vocalization (whining, barking, crying) – There wasn't a big change for dogs in the category, but 92% of cat owners reported their pets vocalized more after the death. Altogether 30 dogs and 49 cats exhibited this behavior.
Looking for the deceased animal – 50% of dogs and 56% of cats searched for their lost housemate or spent time in the animal's favorite spot in the house.
Reduced appetite – 55% of dogs and 32% of cats experienced this change. In addition, 2 dogs and 4 cats stopped eating altogether.
Sleeping patterns – Pet owners reported that 54% of dogs and 30% of cats slept more than usual.
Here are other reported behavior changes:
Clinging to their owner
Pacing
Urinating in the house
Territorial issues
Destructive behavior such as chewing or ripping toys and furniture
How you can help your dog mourn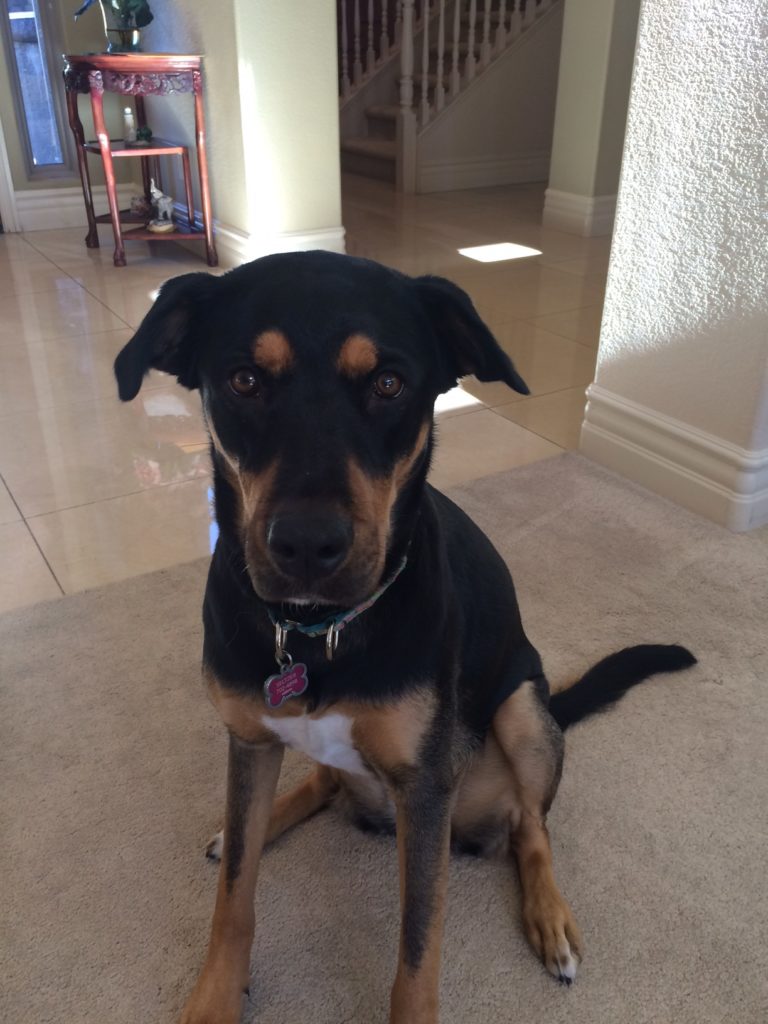 The majority of the animals in the Australian/ New Zealand study showed at least one sign of grief or loss. Here is how pet owners helped them cope.
Healing actions you can take:
Maintain the dog's normal routine – Sticking as close to your old routine as possible will help your dog feel secure.
Spend plenty of time with your pet – Schedule outings or snuggle time on the sofa. Spending time together is a good way to make new memories for you and your dog.
Go for walks – Make sure your dog is getting enough exercise. A daily walk also reduces stress.
Schedule canine playdates – Social interaction with other dogs is another great way to relieve tension.
Show compassion, but not pity – Insecurities can increase if you overly baby your dog.
Be patient – Give your pet time to adjust to the loss.
Visit the vet – If the changes in your dog's behavior are severe or life-threatening, schedule an appointment with your veterinarian. They can diagnose whether your pet is experiencing grief or a physical problem. They can also prescribe behavior modification techniques or medications to reduce anxiety and depression.
Adopt a new pet – For dogs who love companionship, adopting a new pet can be the answer to their loss.
Want more information?
Falling in Love With A Dog You Saw Online