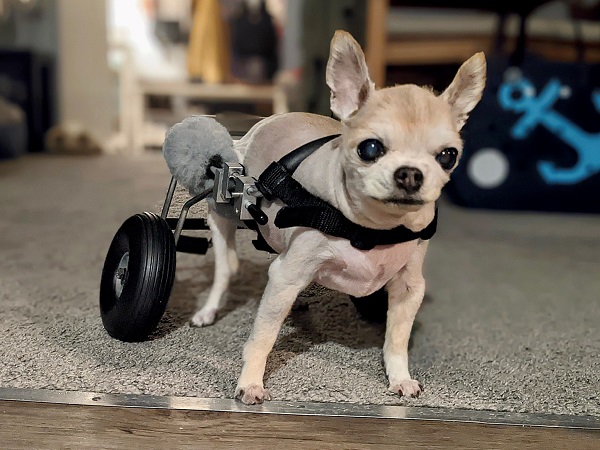 One of the strange things about writing a blog, is that I never know how my advice impacts a reader. That's why I was grateful when a pet owner wrote to share her story, nearly six years after her dog Lily's sudden paralysis.
Her goal was to let me know how she used my information to get through the first few weeks after Lily ruptured a disc and to tell me how they are doing now. She even shared her personal caretaking tips, for other pet parents.
Lauren and Lily's story started in the Critical Care Unit at a veterinary hospital on March 30, 2017. The little Chihuahua had abruptly gone from being a healthy dog, to one who could not use her hind legs. While Lauren waited to hear if Lily would walk again, she sent an email asking how to choose the right dog wheelchair.
Note: This post contains Amazon affiliate links. Learn more in our privacy policy.
Lily's story, told by her pet mom Lauren
About 6 years ago, I emailed you about my beloved dog Lily, a Chihuahua, who became paralyzed from a gradual degenerating spine disk issue. I was going through her vet files on my email and found this old exchange between you and I.
"I have a dog in the CCU who currently has a 50/50 chance of staying paralyzed in her hind legs. I am doing all the research I can. Someone mentioned that you have an article about different cart manufacturers. Do you still have that article? Thanks."
Your information that day, was so helpful for me in navigating a sudden, terrifying, emotional and cost-overwhelming experience. I was in my final semester of nursing school at the time and Lily meant everything to me.
We had lot of challenges to overcome with her condition, like learning how to manually express her bladder, but Lily lives a full and happy life. She even accompanied me to work as an emotional support dog for my patients. She's pretty incredible.
Lily thrives in her cart and is still doing wonderfully at 12 years-old.
After I got the hang of everything I didn't need quite as many resources for her care, but there are things I'm still learning. It's an ongoing process.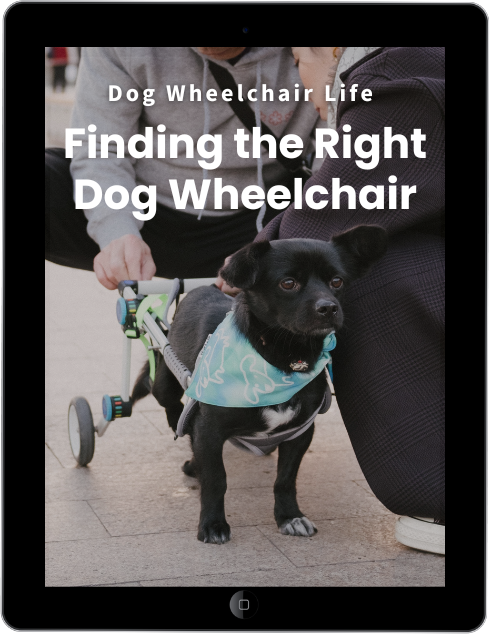 eBook
Find The Right Dog Wheelchair For Your Pet
Your dog has a mobility problem, and you want to buy a wheelchair. But do you know what kind of cart will work best for your dog's individual needs? After a decade of teaching pet owners how to make the right choice, I put the information into an eBook!
Tips and products that make Lauren and Lily's life easier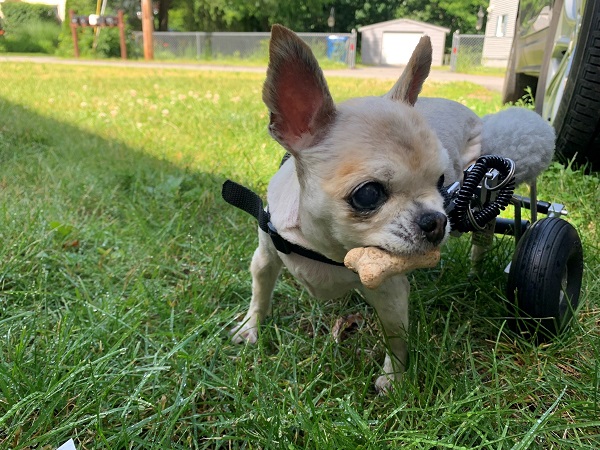 I have a few tips and DIY solutions that work for us. I hope other pet parents find them helpful. (Each case of paralysis is unique so please check with your dog's veterinarian before trying any of these remedies.)
Bedpan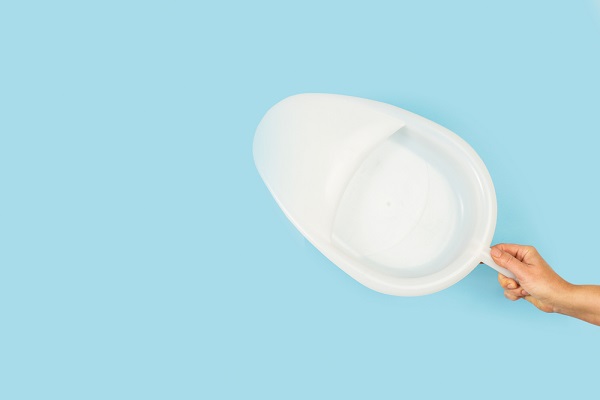 I use a bedpan to catch her urine/stool when she goes. Then I wash it out and reuse it for many months. You need to be good aim for this, and for the first couple years I had to use piddle pads, but now we just use the pan. I transport it in a plastic snap bin for travel. Learn more.
Padded baby playpen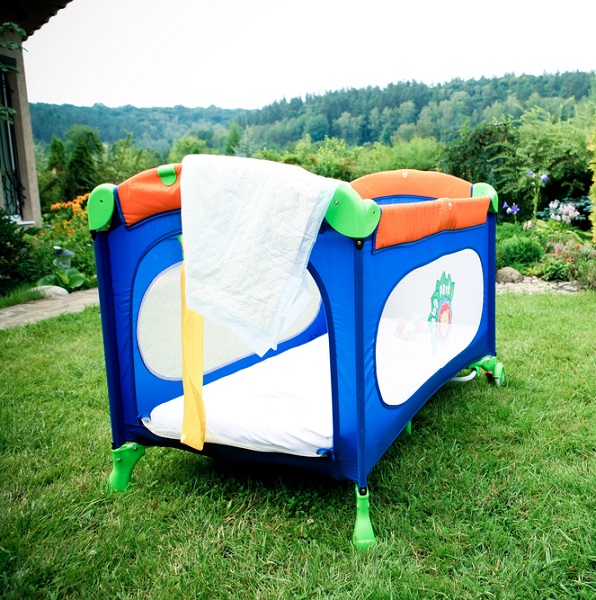 Lily stays in a padded baby playpen when I'm not home. I use a paint bucket grid with a hanging hamster water bottle so she can get a drink. It works like a dream. Click to learn more.
Finger cots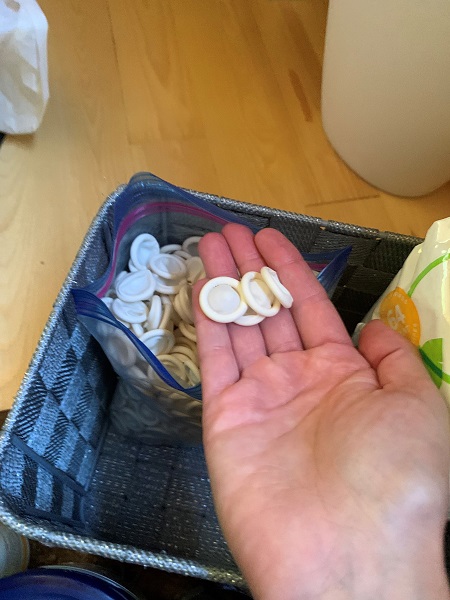 I use "finger cots" and a small dab of Vaseline for an inexpensive way to stimulate Lily to express a stool. It's better than using gloves because I have more control with the cots and there is less to throw away. Read more here.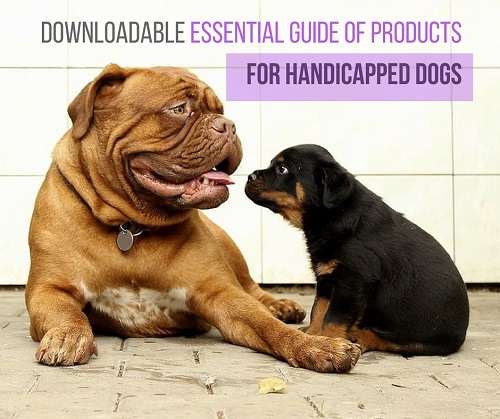 Get the Essential Guide
The Essential Guide of Products for Handicapped Dogs e-book is a labor of love for me. I wrote it to answer your most pressing questions about where to find the best products for your wheelchair dog. You'll find products you didn't know existed and each will improve your dog's quality of life. Print a copy and keep it by your side.
Recurring UTI prevention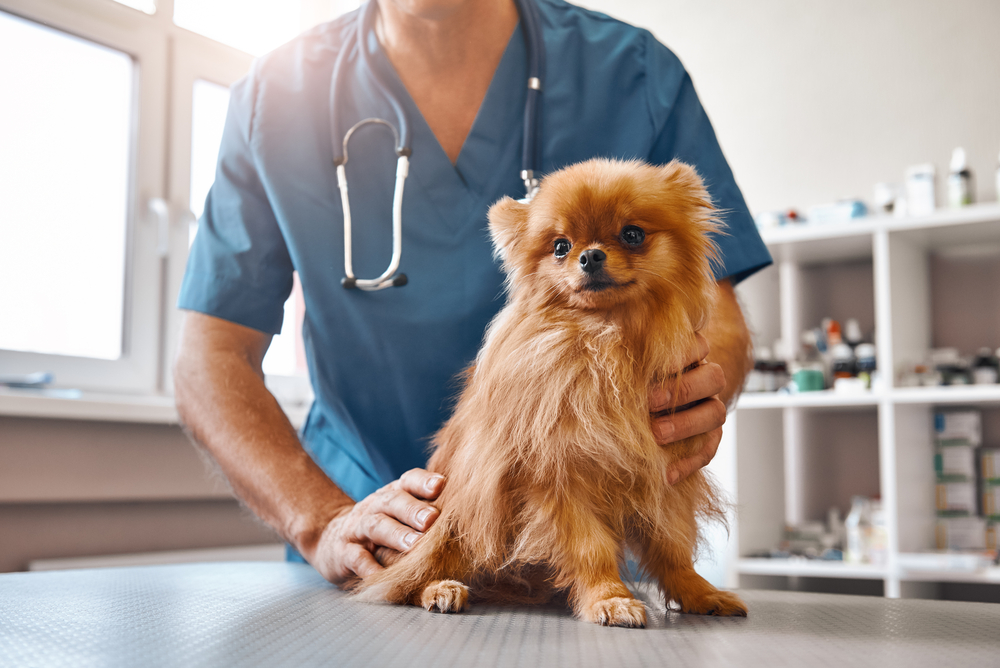 Because Lily has a high risk for developing urinary tract infections, our vet tests her urine during Wellness visits, twice a year. It's been helpful in reducing UTIs and all I had to do was advocate for it.
Sores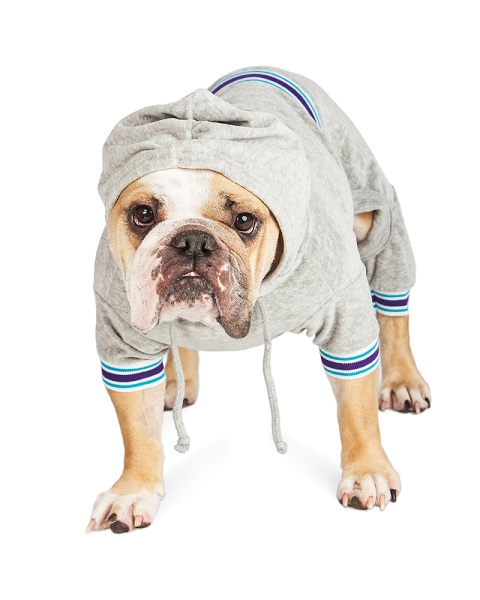 Lately Lily has developed a tiny sore next to her tail on the coccyx. I think it's due to her age and atrophy from lying down. Lily has always stayed on soft surfaces, but that isn't helping as much as she ages. I now have her in a baby onesie for protection. Click to read more.
Sheepskin pads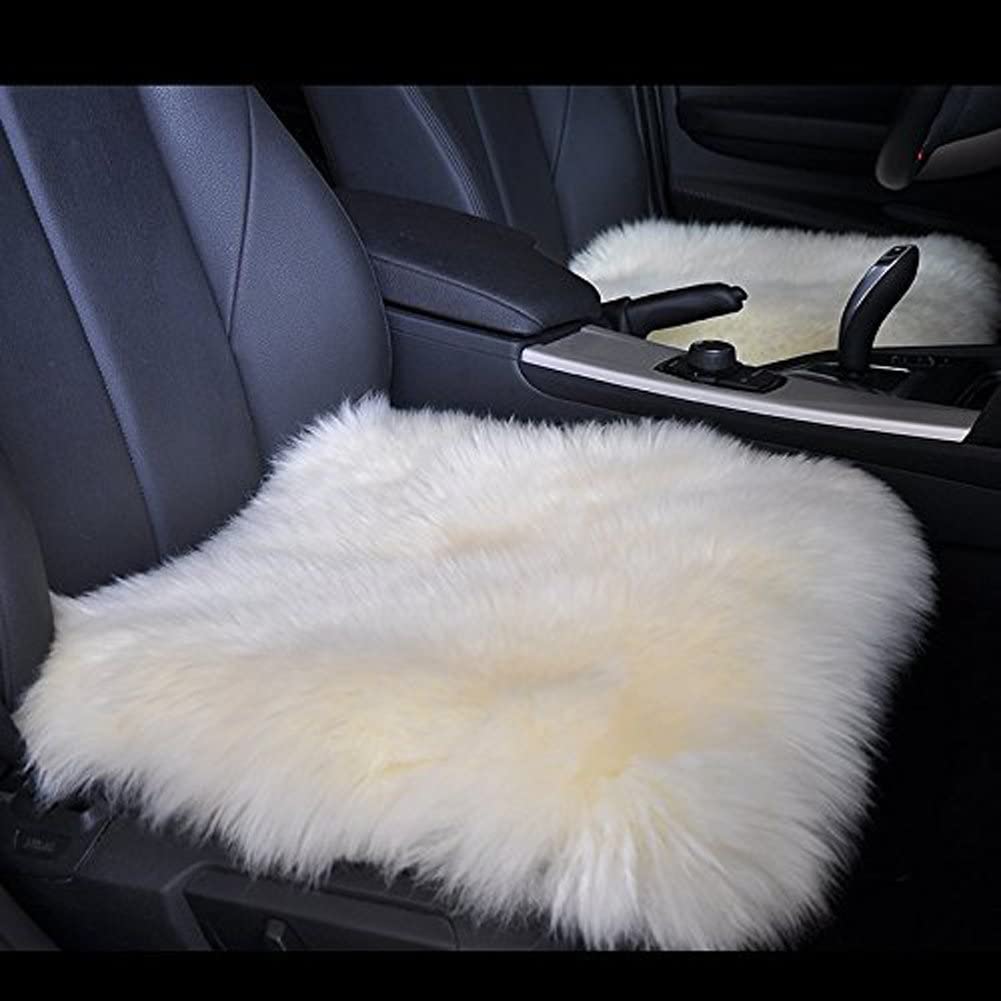 Sheepskin swatches work well to cushion areas that can rub against her fur and skin. They're helpful in treating pressure sores and protecting areas that can cause friction, like the saddle of dog wheelchair. Click to learn more.
Pumpkin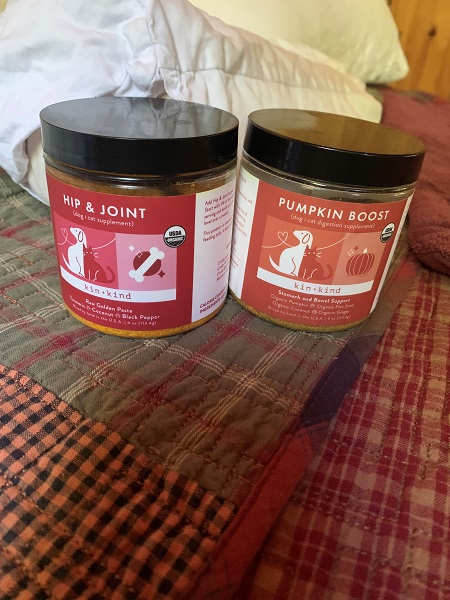 "Pumpkin Boost" is one of my favorite products and I routinely add it to Lily's food. We like the product because it's a natural stool softener. Click to learn more.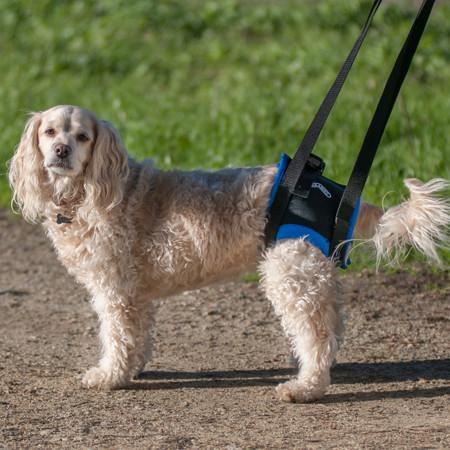 My favorite harnesses for disabled dogs.
Insurance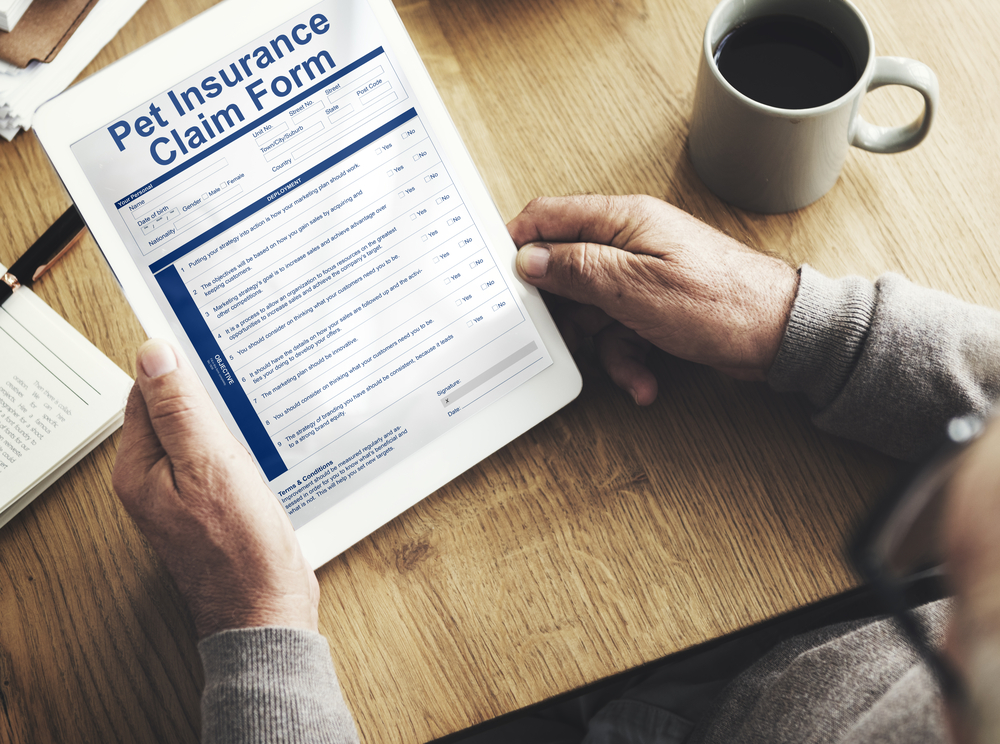 Pet insurance has been important. Lily's paralysis was considered to be a pre-existing condition, but the insurance has covered so much as she's gotten older.
Pet carrier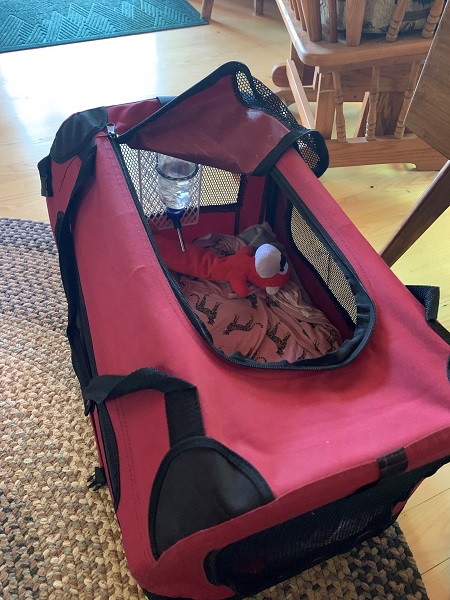 I use a collapsible carrier like a mini playpen for travel and attach a water bottle so Lily can drink while we travel. Click for details.
One more piece of advice
If you're in a similar situation and just starting your journey with a disabled pet, there are two important points to remember:
1. It's normal to feel overwhelmed.
2. You will be an expert caretaker in two months, so hang in there.
Read more stories from pet parents:
Finding The Right Veterinary Care for a Dog Named Sandy
The Amazing Normal Life A Disabled Dog Is Living
Our new eBook