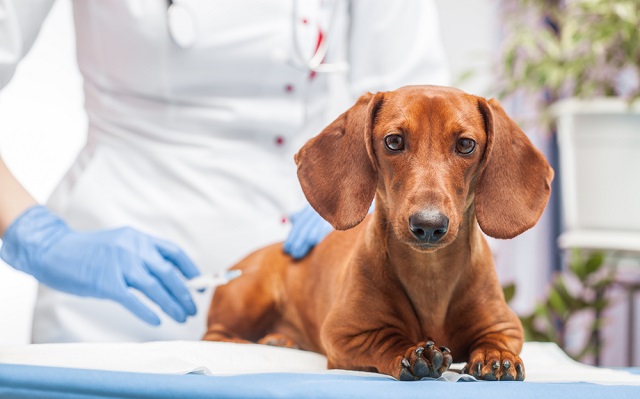 Looking for a better way to stop urinary tract infections in your dog? The answer could lie in a clinical trial that's testing a new amoxicillin treatment for canine UTIs.
The Cummings School of Veterinary Medicine at Tufts University is recruiting patients now. Their goal is to see how well a 3-day, short course of amoxicillin, works to cure urinary tract infections. Patients are currently placed on amoxicillin for 7 days, or longer.
Urinary tract infections (UTIs) are one of the most common canine infections. It's also a frequent problem for humans. Both set of patients are treated with amoxicillin, but with one big difference. Human patients take the drug for 3 days and dogs are treated more than twice as long.
If the study finds that a shorter course of medicine works well for dogs, it would be a game-changer.
Why short-term use of amoxicillin is better
Researchers think that being on an antibiotic for fewer days will benefit pets and their families in several ways.
These benefits include:
Dogs will be less likely to develop antibiotic-resistant urinary tract infections. These infections are hard to treat.
Pet owners will be more compliant in giving the medication to their animals. It's more convenient to be on a 3-day schedule, rather than 7 days.
A 3-day prescription will cost less and save money for pet families.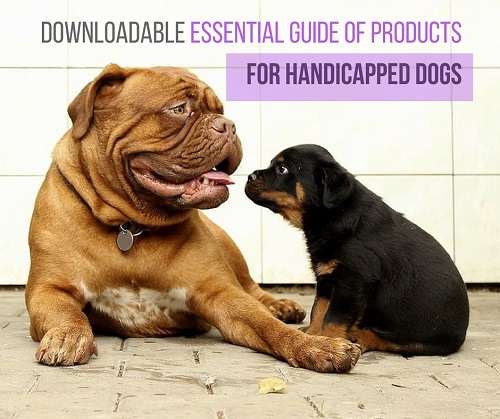 Get the Essential Guide
The Essential Guide of Products for Handicapped Dogs e-book is a labor of love for me. I wrote it to answer your most pressing questions about where to find the best products for your wheelchair dog. You'll find products you didn't know existed and each will improve your dog's quality of life. Print a copy and keep it by your side.
Who can take part in the new amoxicillin study
Below are the criteria for participants, but I want to point out something that will disappoint some of our audience. Canines with urinary incontinence have been left out of the initial trial.
While this is discouraging, the potential of this study is too important not to share.
The criteria to enroll:
Dogs must be able to go to one of 3 veterinary hospitals affiliated with Tufts University. These include: Weston Veterinary Clinic, Tufts at Tech Community Veterinary Clinic or Tufts Veterinary Emergency Treatment and Specialties Hospital.
Female dogs must be spayed and male dogs must be neutered.
Dogs must be 1-11 years old and weigh 6.5 – 88lbs.
Participants must have symptoms of a UTI.
Canines need to supply a complete medical history and undergo a physical exam.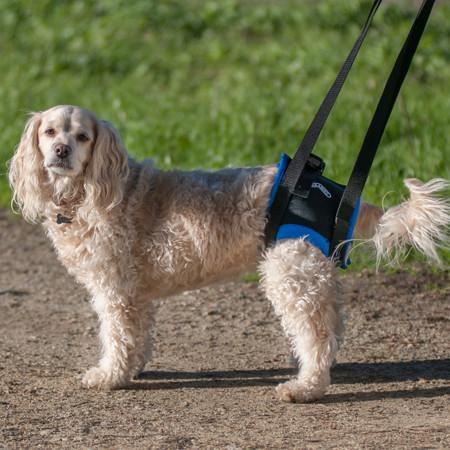 My favorite harnesses for disabled dogs.
Dogs excluded from the study:
History of recurring UTIs
Diabetes
Hyperadrenocorticism
Azotemia
Urinary incontinence
Bladder stones
Urinary neoplasia
Use of antimicrobial, anti-inflammatory or immunosuppressive drugs.
Here's how the clinical trial will work
Participants will have a blood test and urine analysis. This will confirm whether they have an active UTI, but are overall healthy dogs.
Next, each canine will receive 7 days of medication. Half of the dogs will receive 3 days of amoxicillin followed by 4 days of a placebo. The other half will receive 7 days of amoxicillin. Neither the veterinarian or the dog's owner will know which group the participant is in.
Twenty-one days later, all of the dogs will have a follow up visit to make sure their urinary tract infection is gone.
If your dog meets the criteria, the first step to enrolling is to answer the pet eligibility questionnaire.
Why paralyzed dogs are prone to incontinence and UTIs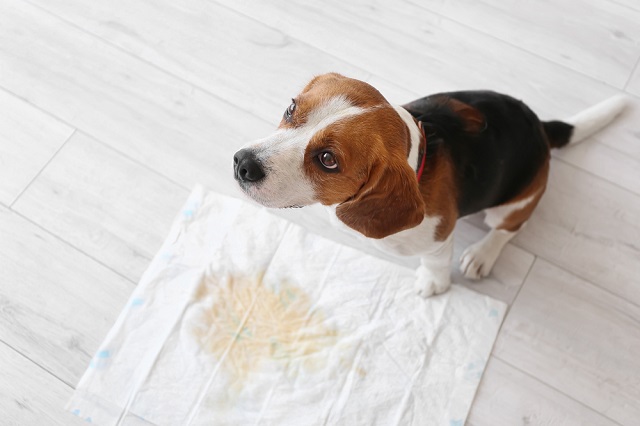 The average, healthy dog might experience a handful of urinary tract infections during their lifetime. The story is different for paralyzed dogs. Their spine problem can also prevent the bladder from working properly.
The result is incontinence. It causes dogs to leak urine, become unable to fully empty their bladder or need their bladder manually expressed.
Incontinence allows bacteria to enter into the bladder and multiply, until it grows into an infection. The condition causes pain, pressure and discomfort. Chronic UTIs make a dog very sick and can be life-threatening.
Dogs with UTIs show these symptoms:
Drink more water than usual
Smell of ammonia
Strain to pee
Have an urgency to urinate more often
Pee small amounts at a time
Have blood in their urine
Show signs of pain when urinating
Urinary tract infections are frustrating and hard to treat. Dogs with a chronic problem build up a tolerance to medications and are in constant pain. The Tufts University study gives hope to many pet families.
Morris Animal Foundation
The Morris Animal Foundation is a nonprofit organization that's been in existence since 1948. Over the years it has funded nearly 3,000 veterinary research studies and clinical trials to improve the health of animals worldwide.
Want more information?
Three Key Elements to Stop Dog Urinary Tract Infections
Two Clinical Trials For Dogs With IVDD and Incontinence