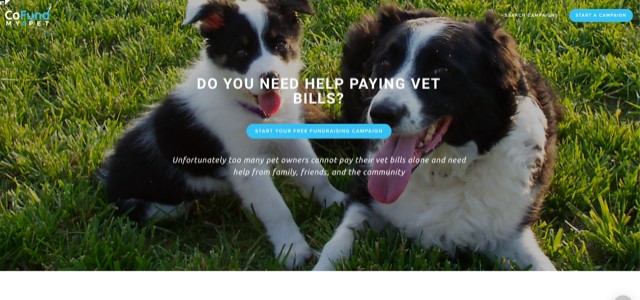 I'm pleased to share this guest post by Matt Martin, co-founder of CoFund My Pet.
Adding a pet to your family is a rewarding experience and a lifelong commitment. Whether you fall in love with a cute little puppy or adopt a fur kid who just showed up in your life, you know when you've found that instant bond. Sometimes that promise to keep a pet safe for a lifetime, places a financial burden on families when a costly medical procedure is needed. CoFund My Pet is a unique support system for pet owners having trouble with vet bills.
As crowdfunding became a popular way to fundraise for a variety of human causes, pet owners realized utilizing the technique for their pet's health care allows animal lovers to help in the same way. To make the fundraising process easy to manage, we launched CoFund My Pet in 2019. It provides a safe and trustworthy place for pet parents to help each other
We know how much you love your animals. CoFund My Pet allows your family, friends, and community to make sure your pet is happy and healthy, as well.
Lilly the Great Pyrenees Cancer Fighter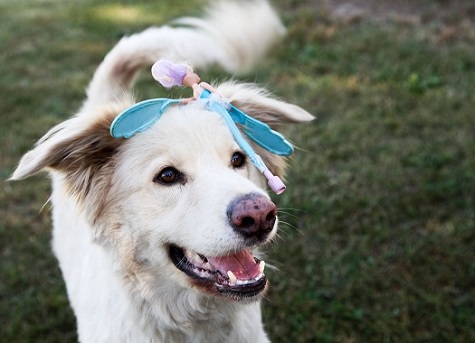 Lilly joined the Szymanski's in 2013 as a malnourished rescue dog. She has been a fiercely loyal, sweet, and patient member of their family since that time. She even accepted the family cat, which was unreciprocated, of course. As a trained therapy dog, Lilly spent her days visiting sick patients in rehab hospitals in Austin.
After her family moved to New York, she hurt her foot. The X-rays surprisingly revealed that Lilly has an aggressive and devastating bone cancer called Osteosarcoma.
The recommended treatment was amputation and chemotherapy, which is very costly. Many of Lilly's friends and family immediately asked how they could help. Michelle Szymanski chose to start a fundraiser on CoFund My Pet. She felt it was the most effective way to help Lilly because the funds can only be used at a veterinarian's office or hospital.
The family was willing to try anything, including a new cancer vaccine trial, to make sure Lilly got the quality of life she deserved. Clearly, no one was giving up on her!
In about a month and a half, others who love Lilly, including a few strangers, contributed more than $1,200 toward her care. This financial assistance gave the family assistance to look at all of their alternatives and find a trusted veterinarian that could perform the amputation less expensively.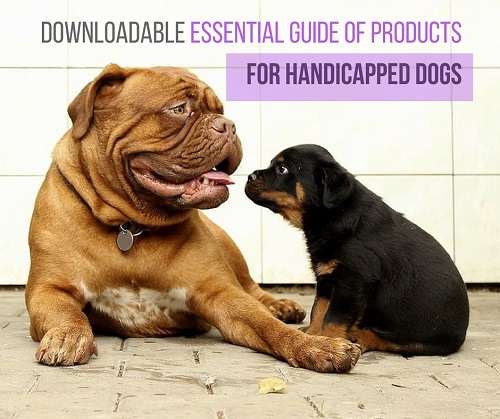 Get the Essential Guide
The Essential Guide of Products for Handicapped Dogs e-book is a labor of love for me. I wrote it to answer your most pressing questions about where to find the best products for your wheelchair dog. You'll find products you didn't know existed and each will improve your dog's quality of life. Print a copy and keep it by your side.
How CoFund My Pet campaigns work
Thousands of pet parents like the Szymanski's choose CoFund My Pet because we're the only fundraising website just for pets. Your stories don't get lost among the different campaign needs of people.
We also use an exclusive Veterinary Debit Card that allows campaign funds to be spent solely at veterinary clinics. It gives donors complete confidence that their support will be used for a pet's medical care.
Typical vet bills
With the advances in the quality of veterinary care, the cost for procedures have become more expensive. According to the ASPCA, a breakdown of the annual costs of raising a pet, is $737 for small dogs and $1,040 for large dogs.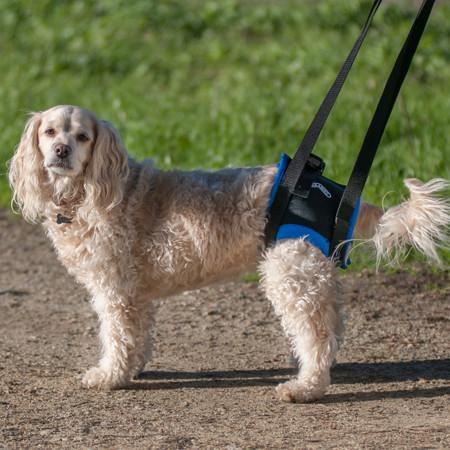 My favorite harnesses for disabled dogs.
Some common pet expenses are:
Spay or neuter: $50-$250
Vaccinations: $50-$150
Microchipping to help your lost pet come home: $45-$60
Emergency care: $500-$3,000
Long-term illness (e.g., cancer): $1,000-$6,000 per year, or more
Rehab treatments like cold laser therapy: $30-$60/session
Conclusion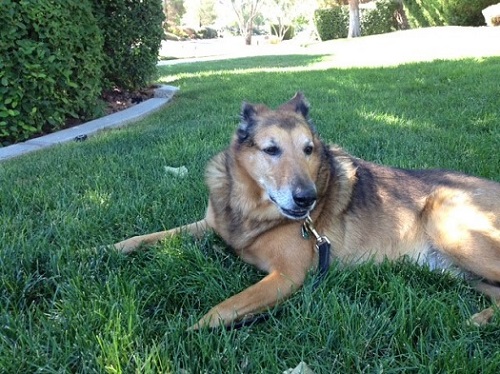 The expense of your pet's care can add up quickly. Sometimes, those surprise bills put you in a situation you can't afford. When this happens don't be afraid to negotiate or get quotes from other veterinarians in your area.
Don't give up because of a bill is steep. There are options available, including CoFund My Pet. Give your fur kid the chance to spend more years with you, where they belong.
Click to read: Intervertebral Disc Disease: Understanding the Condition
Bio: Matt Martin is the co-founder of CoFund Health, a crowdfunding site for personal healthcare needs, and CoFund My Pet, a crowdfunding site dedicated to pet's health. He's a lifelong pet parent of numerous cats, Border Collies, & Chihuahuas. For more information, visit cofundhealth.com or cofundmypet.com.