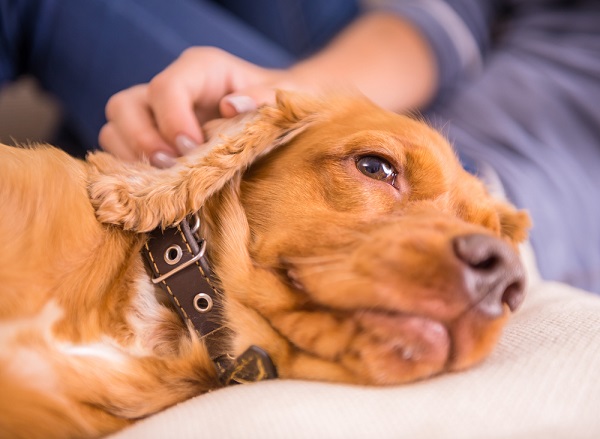 Dog euthanasia is an uncomfortable subject for pet owners. As our dog's parent and guardian, it reminds us that we are tasked with making the decision to let them go when old age or an illness prevents them from having a quality life.
Most pets don't pass away gently while they're asleep. It's up to us as their family to choose the time to say goodbye. It's the last act of kindness we perform for our fur kids.
I used to avoid the topic at all costs, until I was introduced to Lap of Love Veterinary Hospice at a session of the Western Veterinary Conference. They developed a system called the Quality of Life Scale. It's a two part list of questions that assesses how well your dog is performing normal daily activities and how well the humans in the family are coping with the decline of a dog's health.
Using a tool to make this tough decision might sound impersonal or harsh, but I think it gives pet owners unbiased information and a technique to understand their emotions.
The Quality of Life Scale helped me when Sophie was nearing the end of her life. I thought I would know when it was time, but I didn't.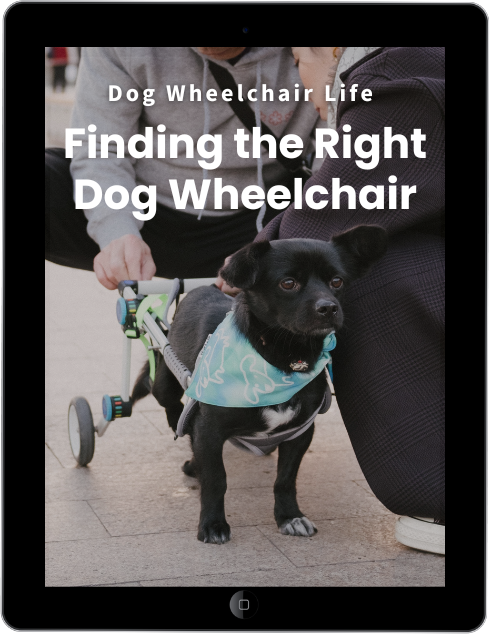 eBook
Find The Right Dog Wheelchair For Your Pet
Your dog has a mobility problem, and you want to buy a wheelchair. But do you know what kind of cart will work best for your dog's individual needs? After a decade of teaching pet owners how to make the right choice, I put the information into an eBook!
Saying goodbye to Sophie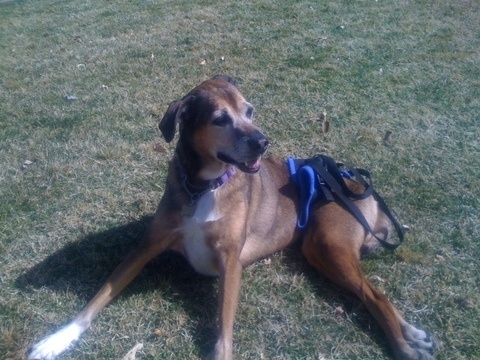 I almost never write about the final days with my paralyzed pup. As the founder of Dog Wheelchair LIFE, it's my mission to be an advocate for disabled dogs and to spread the word how they can have amazing lives.
But I will share that I waited too long to say goodbye. Sophie was a 15-year-old dog who'd been paralyzed for 5 years. She had recently developed a tumor in her stomach and she barely ate.
I didn't immediately see the signs that her life was coming to an end. So, when she stopped eating, I went to McDonald's® to get her favorite Chicken McNuggets® just like I always had done. I remember being surprised she didn't eat them. Then it hit me. I knew I needed to show my love for her by letting her go.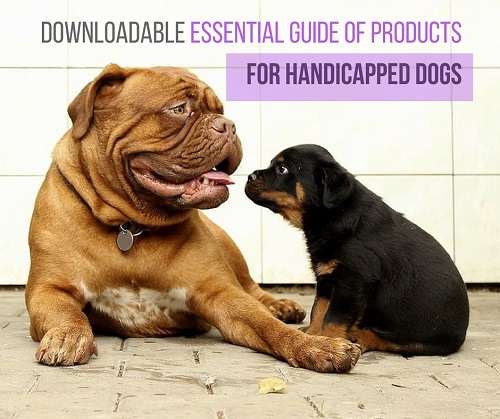 Get the Essential Guide
The Essential Guide of Products for Handicapped Dogs e-book is a labor of love for me. I wrote it to answer your most pressing questions about where to find the best products for your wheelchair dog. You'll find products you didn't know existed and each will improve your dog's quality of life. Print a copy and keep it by your side.
What is Lap of Love?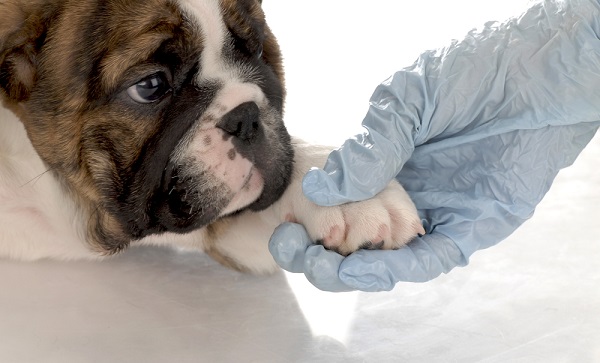 Lap of Love Veterinary Hospice is the largest network of veterinarians dedicated to end of life care for animals. It was founded by, Dani McVety, DVM and Mary Gardner, DVM.
Dr. McVety came up with the idea after working in emergency medicine. There she learned how to help pet families during a time of crisis. Relieving their stress was her greatest achievement.
Dr. Gardner started her veterinary career in general medicine. Her goal soon became to increase medical care for geriatric patients and to make their last stage in life, peaceful.
Together, they've grown Lap of Love into a chain of veterinary professionals that reaches across the country.
Services of Lap of Love
Medically supervised hospice care
At home euthanasia for terminally ill and senior pets
All services are provided in your home
Dr. McVety and Dr. Gardner explained their role isn't easy, but they do this form of veterinary care, "Because it is an honor."
---
---
"We are animal lovers too. We have dedicated our lives to helping the creatures we share this planet with. And yes, we know what if feels like to lose a family member… grief is grief, no matter what species it is."

Dani McVety, DVM, Lap of Love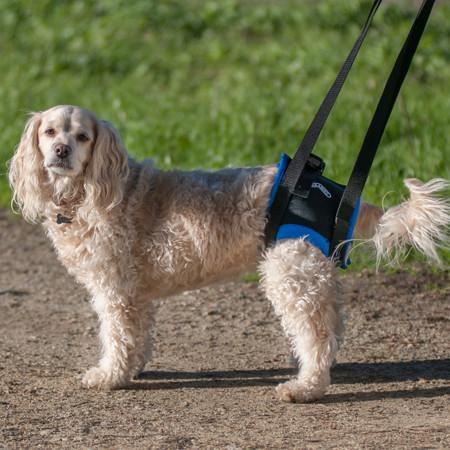 My favorite harnesses for disabled dogs.
Weighing your options – determining quality of life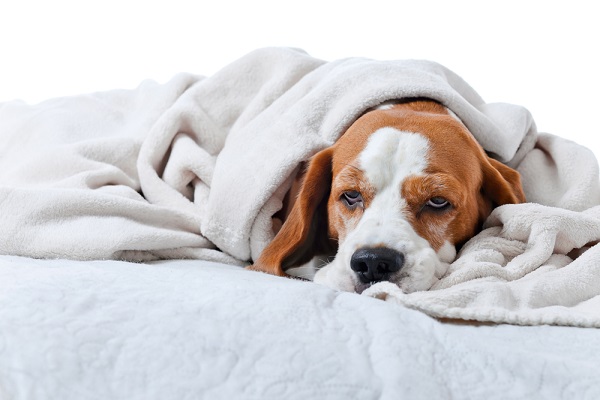 Assessing your dog's quality of life is complex. Most pet parents are told to watch for basic signs such as pain or when your dog stops eating. Unfortunately, it's not that easy.
Pain is only one of the measures of quality of life and dogs and cats don't always show outward signs. They feel the discomfort, but they don't express it the way people do.
A pet owner is more likely to notice signs of anxiety in their dog. These can look like: pacing, excessive panting and not being able to find a comfortable spot to lie down.
And there are other common signs of distress that dogs show us. Most are quite different than how people react.
Common Signs of Distress in a Dog:
Hiding
Avoiding family interaction
Growling
Snarling
Snapping
Immobility
Whining
Not eating
Flinching when touched
No longer seems happy
Two quality of life assessments
The scale is broken into two parts: a personalized evaluation of the quality of life your pet is experiencing and the challenges the human members of the family are facing.
Quality of life questionnaire
Pet owners answer and score questions in 4 categories:
Social functions – Pet desires to be with the family
Health – Outward signs of pain or anxiety
Mental health – Likes and dislikes the same things they always have (i.e., still hates the mailman or new confusion)
Natural functions – Ability to eat, drink, walk and eliminate
A score of 0-8 is the best and it means your dog performed the behavior as they normally do. A score of 9-16 says the quality of life is questionable and a medical assessment is recommended. And 17-36 point score means the quality of life is a definite problem.
Pet family concerns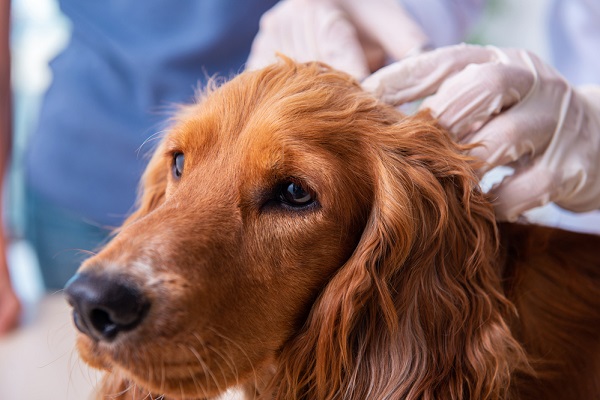 This scale consists of a scoring system from 0-2. But instead of judging behavior in broad categories, pet parents answer and score specific statements about their dog. A score of 0 means "I am not concerned about this behavior at the moment." A score of 1, points to some concern about the behavior, and 2 means you are quite concerned.
Here are samples of the statements pet parents are asked to score:
Pet suffering
Pet dying alone
Not knowing the right time to euthanize
Concern for other pets in the family
Your desire to be your dog or cat's nurse
Your ability to nurse your animal
Worried about other family members
Dr. McVety incorporates open-ended questions to discuss with your family:
Have you lost a pet before and what was the experience like?
What do you hope the life expectancy of your dog will be?
What is the ideal situation you wish for your pet's end of life experience? (passes away at home, in their sleep, etc.)
Together, both Quality of Life Scales will give you a comprehensive assessment about your dog's health and your wellbeing.
I hope you'll take time to download and complete the two scoring tools. Then put them away for a date far off in the future.
When you start to question how your dog is doing or whether their condition has worsened, you can pull it out to read and compare. It'll give you the information to make the necessary loving decisions.