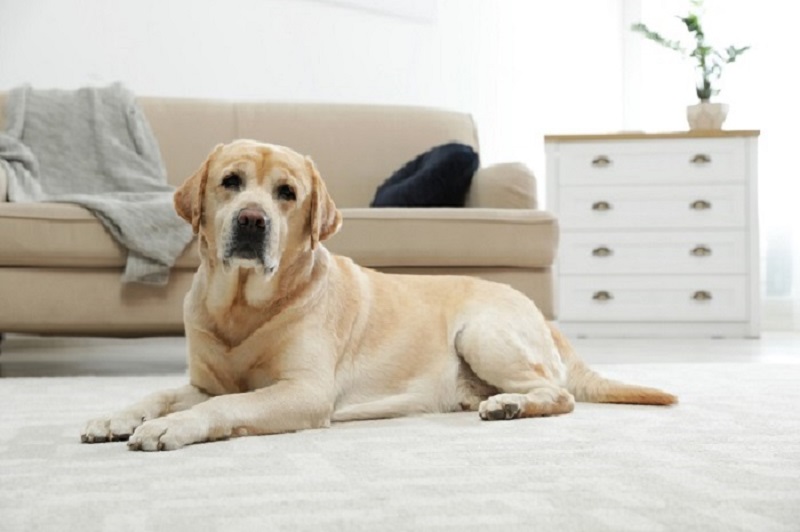 If your dog has Intervertebral Disc Disease (IVDD) or pain due to a spine or disc problem, you should know about this clinical trial. The Ohio State University (OSU) has been given the greenlight to start a study for dogs with back pain. It's funded by Morris Animal Foundation.
The project will evaluate a treatment called extracorporeal shockwave therapy (ESWT). Prime candidates are dogs with chronic lower back pain from IVDD or a spine or disc condition.
The veterinary school at OSU will be recruiting 20 adult, large-breed dogs over the next six months.
What the study will evaluate
Shockwave therapy works by delivering soundwaves to a patient. It decreases pain and speeds the healing process. The treatment has been successfully used on humans for years. It's also proven to be helpful for horses with chronic back pain. This is the first clinical trial to see whether ESWT will be effective for dogs.
"We really don't have any objective evidence at all for this treatment yet, but if it is effective for pain management, it could really make a difference in these patients' lives," said Dr. Nina Kieves, Assistant Professor of Small Animal Orthopedic Surgery at Ohio State. "Right now, we are limited to oral medications or invasive injections into the spinal area, so this could hopefully be an additional treatment option for these dogs."

Morris Animal Foundation
In addition, Dr. Kieves thinks ESWT will be a good option because it's an inexpensive form of therapy. Many dogs could potentially benefit from it.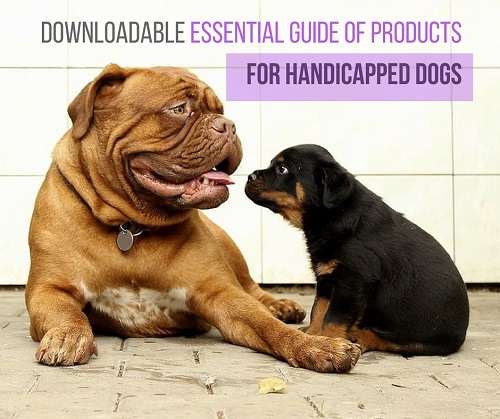 Get the Essential Guide
The Essential Guide of Products for Handicapped Dogs e-book is a labor of love for me. I wrote it to answer your most pressing questions about where to find the best products for your wheelchair dog. You'll find products you didn't know existed and each will improve your dog's quality of life. Print a copy and keep it by your side.
Here's what is expected of dogs enrolled in the study:
A physical exam will be given at OSU. It will assess how a dog walks, stands and distributes their weight.
Dogs will receive three ESWT treatments which will be spaced out every two-weeks. Each treatment takes about three minutes to complete.
Pet owners will be asked to complete a questionnaire throughout the study. They'll be asked to report any changes in their dog's behavior and level of pain.
Dogs will return to OSU for a post-treatment physical exam.
Morris Animal Foundation
If you haven't heard of the Morris Animal Foundation, they're a nonprofit organization that's been doing good work for animals since 1948. They fund and conduct "critical health studies for the benefit of all animals."
Dr. Janet Patterson-Kane, Morris Animal Foundation Chief Scientific Officer said, ""If the results are promising this work could provide veterinarians with another evidence-based tool to use for pain management, complementary to other pain reduction strategies."
To learn more about the study or find out if your dog is eligible, email: Sean Anderson-Vie, Public Relations Associate Director with Morris Animal Foundation.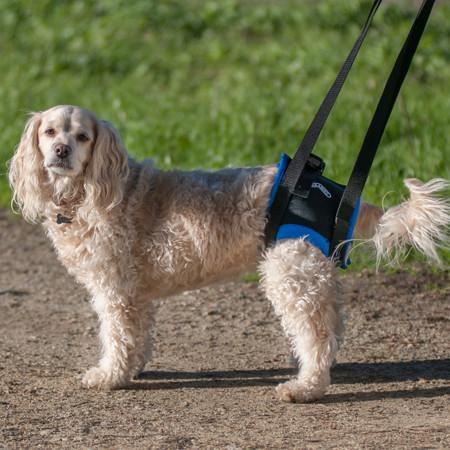 My favorite harnesses for disabled dogs.
Read about other clinical trials
Laser Therapy Prolongs the Lives of DM Dogs