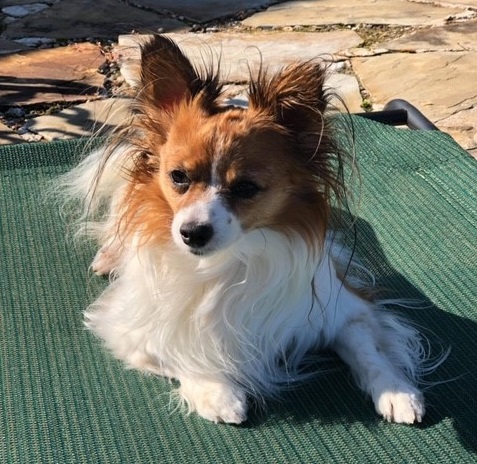 Princess had her first IVDD incident when she was just two-years-old. Her pet mom Amy, said that three of the discs in her spine ruptured so violently it turned her spine black. The event happened in the morning and by midnight the little Papillion was undergoing emergency surgery at Louisiana State University, three hours away from their home.
While Princess was recovering at LSU Amy used the time to research everything, she could find about Intervertebral Disc Disease (IVDD). That's how she discovered the Assisi Loop®. It's an at-home medical device that reduces pain and improves healing for IVDD dogs.
The science behind the Assisi Loop®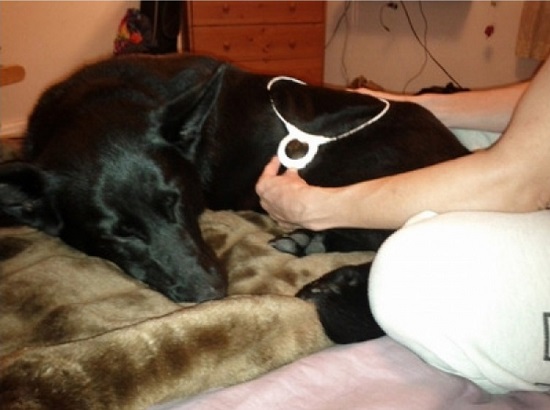 I've been a fan of this medical device since 2015 when the American Veterinary Medical Association gave their approval for the Assisi Loop to be sold. It gave veterinarians and pet owners a new way to treat dogs, cats and other small animals with chronic and degenerative health problems.
Assisi Loop is a coil wire circle that rests on top of an injured area. It works from the outside of the body by sending a Pulsed Electromagnetic Field (tPEMF™) to the injury. Also known as "low magnetic stimulation," tPEMF uses an electric charge and magnets to produce energy that heals the body fast.
The process sounds a bit like science fiction, but tPEMP has been clinically proven to work and the Assisi Loop has been through rigorous studies.
It relieves pain and inflammation by accelerating the healing process.
Assisi Loop is completely painless. It's used by veterinarians to heal the skin, tendons, ligaments, organs and bones.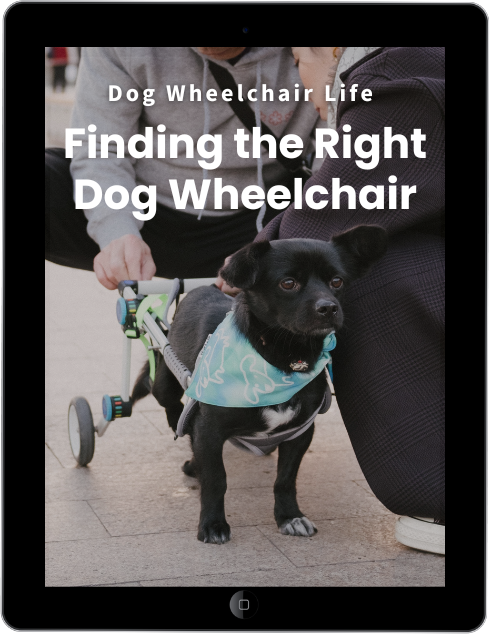 eBook
Find The Right Dog Wheelchair For Your Pet
Your dog has a mobility problem, and you want to buy a wheelchair. But do you know what kind of cart will work best for your dog's individual needs? After a decade of teaching pet owners how to make the right choice, I put the information into an eBook!
What Princess thought about the treatment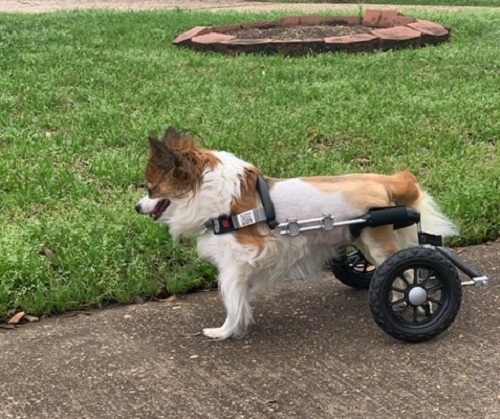 Before Princess left LSU, a wheelchair and support harness was ordered for her and she was placed on 8 weeks of strict crate rest. Amy said she had "zero" deep pain sensation and was incontinent.
The family was told the likelihood of Princess walking again was slim.
But Amy was a warrior for her little one. The entire family, including Amy's mother, pitched in, taking shifts to care of her. Then when Princess was allowed to move around, Amy signed her up for acupuncture, hydrotherapy and laser therapy.
Princess made progress with her treatments and eventually she beat the odds and was able to spinal walk. She also regained some sensations and could let Amy know when her bladder needed to be expressed.
All of the improvements were amazing, but Princess continued to suffer from muscle spasms in her back. Amy decided to discuss the Assisi Loop with her vet.
She showed him an article and he quickly wrote her a prescription for the loop.
Amy said, "Princess loved the loop from the beginning. It relaxed her and relieved her muscle spasms. It settled her down and most of the time she'd fall asleep during a treatment."
At first, they used the Assisi Loop along with pain medication, but the device gave Princess enough relief that they were able to ween her off. Amy started with two daily treatments and then cut back to one a day. She said they saw results "fairly quickly."
Later they used the loop whenever Princess was in pain. That sometimes meant pulling it out in the middle of the night, which was an added benefit to having an at-home product.
Click here to read more about Intervertebral Disc Disease (IVDD).
Two Assisi Loop products to choose from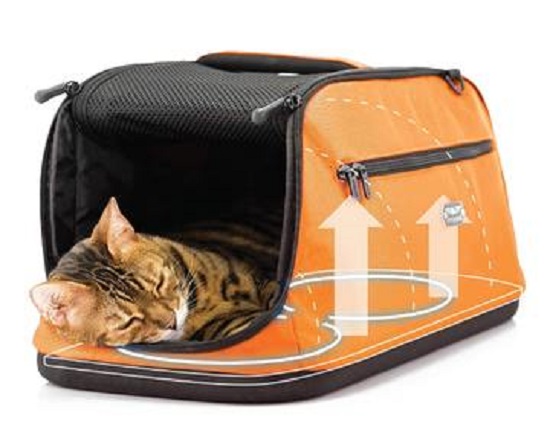 Assisi Animal Health is the company behind Assisi Loop. They make the original Loop and a second total body product called the Assisi Loop Lounge™. The lounge is sold by one of my favorite companies, Sleepypod, the award-winning crashproof pet carrier/bed.
The Loop Lounge uses the same technology as the Assisi Loop, but instead of a circle, the Lounge is made of a 10-inch-thick therapy pad that covers the floor of a Sleepypod carrier. It's designed to treat pets with widespread inflammation.
The Assisi Loop and Loop Lounge are used to treat:
Spine injuries,
Pain management for IVDD dogs
Pressure sores
Post-surgical healing
Recovery after a trauma
Separation anxiety
Both products can be purchased by pet owners, with a prescription from your vet and they're covered by most pet insurance companies.
In memory of Princess
Last April, Princess the IVDD that was part of her life since she was a young dog, hit again. It ruptured two more of the discs in her spine and sadly it was too much for her body to handle.
My heartfelt appreciation to Amy and her family for sharing their story.
Learn more about Assisi Loop for dogs.