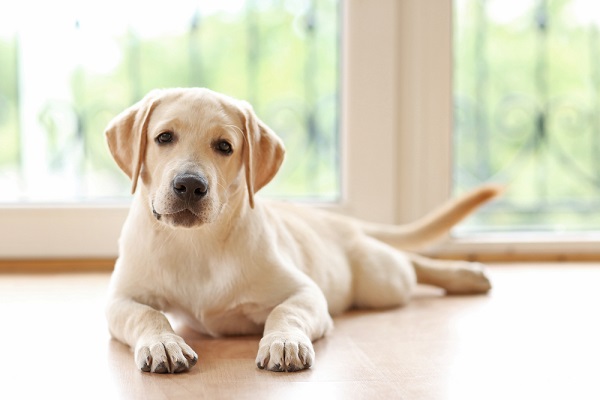 Have you heard of ANNPE – Acute non-compressive nucleus pulpous extrusion in dogs? It's a new category of Intervertebral Disc Disease (IVDD), the number one cause of canine paralysis, that was identified only a handful of years ago.
Like the more common forms of Intervertebral disc disease, ANNPE is a neurological emergency. It happens suddenly when disc material in the spine ruptures. But unlike the more common types of IVDD, victims don't suffer permanent paralysis in their legs. Instead, they have acute symptoms that slowly get better over time.
I wasn't aware of ANNPE in dogs until I read a Newsweek story about an Italian Greyhound named Adelaide. The 4-year-old dog was playing with her canine sister, Phoebe, when her owners heard a scream. They found the dog on the floor, unable to move her back legs.
The family rushed Adelaide to an emergency vet hospital where an MRI showed the ANNPE injury. After the exam, the veterinary neurologist explained that Adelaide was paralyzed, but had a "great chance of recovery."
These aren't words pet owners hear after a typical IVDD incident.
A little more than a month later, Adelaide was able to wag her tail. For those of us who've experienced life with a paralyzed dog, you know that wagging a tail is very good news!
I decided to do some research about ANNPE and found some unique symptoms that aren't seen in other forms of IVDD. But before I share those facts, I want to explain Intervertebral disc disease and how it effects a dog's spine and mobility.
Facts about IVDD in dogs
A dog's spinal cord is made up of nerves that communicate with the brain. It's protected by the vertebrae, which are small bones stacked on top of each other in a column. Between each vertebra there's a disc that's filled with a soft jelly-like substance. That substance serves as a cushion so dogs (and all mammals) can safely jump, run and play.
IVDD is a degenerative condition that causes the discs in the spine to age faster than normal and rupture. There are few warning signs and most pet owners don't realize their pet is developing IVDD until they injure themself doing a routine activity, like hopping off the sofa.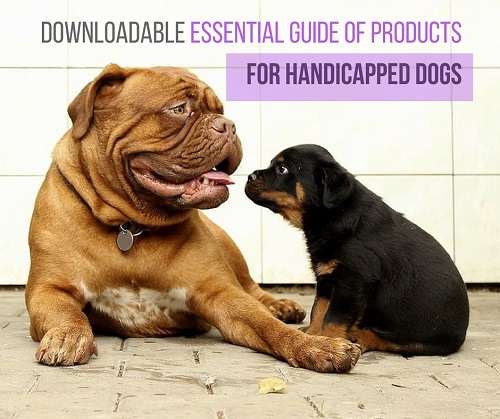 Get the Essential Guide
The Essential Guide of Products for Handicapped Dogs e-book is a labor of love for me. I wrote it to answer your most pressing questions about where to find the best products for your wheelchair dog. You'll find products you didn't know existed and each will improve your dog's quality of life. Print a copy and keep it by your side.
There are two forms of IVDD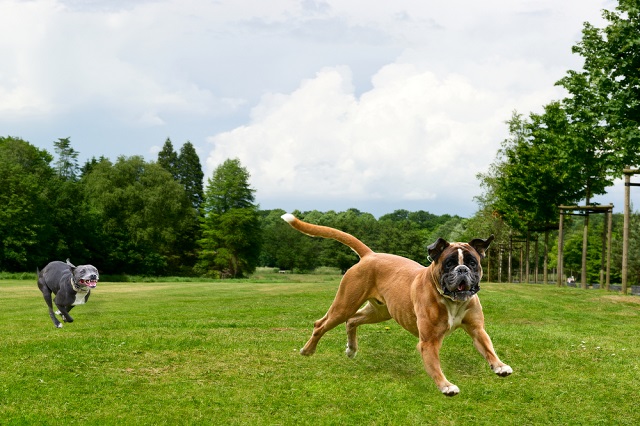 The two types of IVDD are Hansen Type I and Hansen Type II. In Hansen Type I, the disc material dries out prematurely, when a dog is young. Generally, victims of a Type I disc rupture are between the ages of 3-6 years old.
Hansen Type I is seen most often in chondrodystrophic dog breeds, which are canines with short legs and long backs, such as Dachshunds, Shih tzus and more.
Hansen Type II causes the discs in a dog's spine to degenerate and become too soft. Eventually they're unable to support the spinal column, causing them to bulge or rupture.
Dogs with Type II disease are typically mature, large breeds like German shepherds, Labradors and Doberman pinchers.
ANNPE – Acute non-compressive nucleus pulpous extrusion
Both Type I and Type II IVDD are identified by changes in the disc material in the spine. The discs show signs of aging and degeneration.
This isn't the case with ANNPE dogs. They have discs that look normal and show no signs of deteriorating.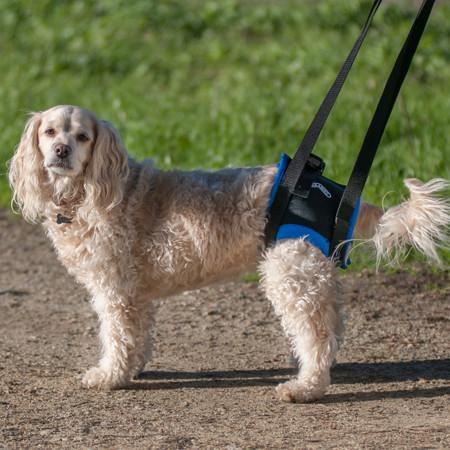 My favorite harnesses for disabled dogs.
Other key differences between ANNPE and typical IVDD:
A disc rupture in dogs with ANNPE, usually happens after a hard fall, a trauma or after extreme exercise. The rupture is due to excessive force placed on the spine. Ruptures in IVDD patients occur after a routine activity such as a dog jumping into the car.
The ruptured disc is only partially torn vs. a complete tear in IVDD.
Only a small amount of disc material leaks from the spine in ANNPE.
The spinal cord of an ANNPE dog is healthy.
The typical ANNPE dog is young and active.
Symptoms of an ANNPE rupture:
Pain that makes a dog cry out.
Weakness or paralysis that's on one side of the body, only.
Pain that improves over a few hours.
Symptoms that don't get worse.
Possible incontinence.
The standard treatment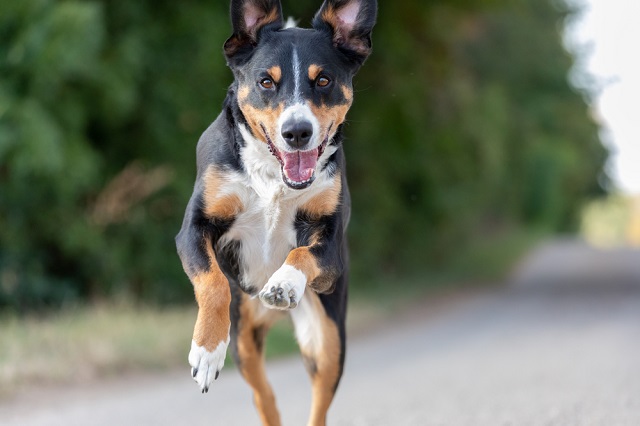 Crate rest and quiet for 4-6 weeks.
Physical therapy to relieve stiffness and keep limbs strong.
How a diagnosis is determined
Like the other forms of IVDD, dogs can only get a "definitive" diagnosis with an MRI. Dogs with ANNPE will show signs of a lesion above the injured disc, reduced disc fluid and narrowing of the disc space. Victims of ANNPE will not have any signs of compression or pressure on the spinal cord.
The outcome
Given proper care and time to heal, most dogs with ANNPE make a partial recovery after a few days and a complete recovery within a few weeks. Surgery is almost never necessary because the spine is not permanently injured.
Want more information?
Intervertebral Disc Disease in Dogs