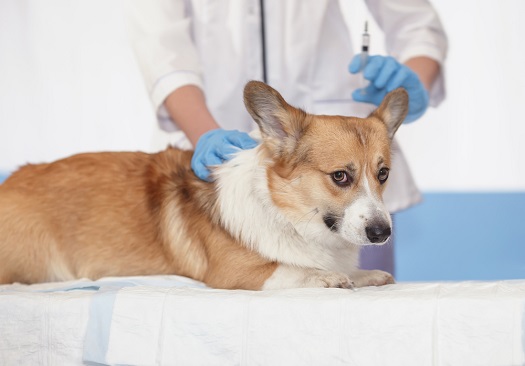 One of the first veterinary specialists I took Sophie to see when her back legs started to give out, was a dog chiropractor. Dr. Nancy Brandt is a holistic veterinarian in my city, who specializes in animal chiropractic care. She had treated two of my other dogs when they became old and arthritic, so I trusted her to work on Sophie's mobility problem.
We traveled to Dr. Brandt's office, once a week, for the next 6 months for adjustments to Sophie's spine.
If you're not familiar with chiropractic therapy for dogs, it's a natural way to treat musculoskeletal and neurological disorders by manually adjusting the spinal column. The philosophy behind it says that when the spine is aligned correctly, the joints and limbs in the body move without weakness or pain and the organs work like they should.
How chiropractic medicine for dogs got started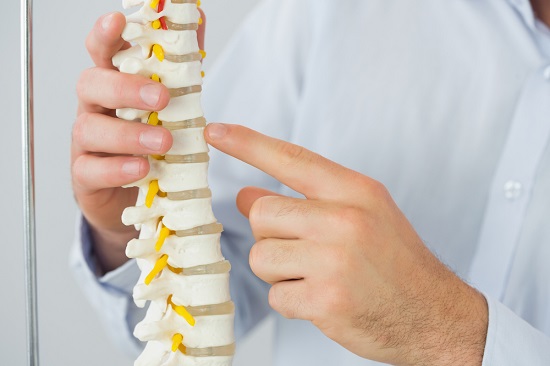 Chiropractic care for people has been around a long time, but utilizing the therapy for dogs started in1989. At that time, a veterinarian named Sharon L. Willoughby Blake, DVM wanted a way to treat medical conditions for pets without using of drugs or surgery. She became interested in chiropractic care and earned a degree at the Palmer Chiropractic College for humans.
She then applied her knowledge to treat sick and injured dogs, cats and horses and started a program to teach the techniques to other veterinarians. Dr. Blake started the American Veterinary Chiropractic Association (AVCA) where vets can become certified in animal chiropractic care.
This is important information to know if you choose to work with this type of specialist. In many states chiropractors for pets don't have to be licensed vets or credentialed by the AVCA or the International Veterinary Chiropractic Association (IVCA).
To be sure you're working with a certified practitioner, get a referral from your regular vet.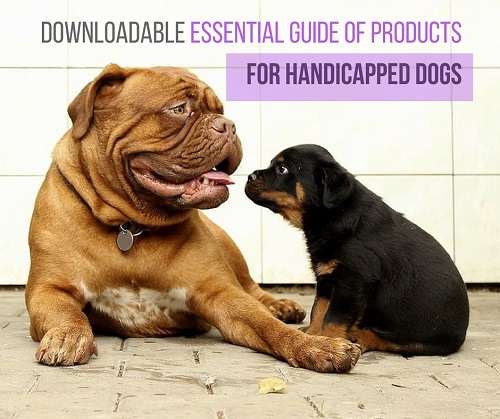 Get the Essential Guide
The Essential Guide of Products for Handicapped Dogs e-book is a labor of love for me. I wrote it to answer your most pressing questions about where to find the best products for your wheelchair dog. You'll find products you didn't know existed and each will improve your dog's quality of life. Print a copy and keep it by your side.
Which dogs should be examined by a chiropractor?
Chiropractic therapy is based on the theory that the health of an animal depends on maintaining the correct alignment of the spine. Each nerve in the spinal column is connected to an organ and if it has a misalignment, or subluxation, the organ, bones and muscles in the area stop working properly.
Chiropractors treat these out-of-place vertebrae by manually moving and shifting them to their intended position. This frees up the spine so the nerves and blood flow to the injured area can return to normal. Adjustments allow the body to realign and heal itself.
Some patients see a dog chiropractor as their primary vet, but most often the care is given as an added support to treatments your traditional veterinarian provides.
Here's a list of medical conditions dog chiropractors handle most often:
Weakness in the limbs
Accidents and Injuries to the spine
Limping, stiffness or an unsteady gait
Abnormal posture
Reluctance to move
Neck injuries
Arthritis
Pain when moving or being touched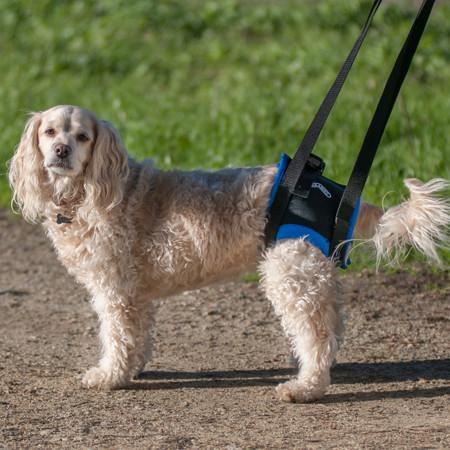 My favorite harnesses for disabled dogs.
Chiropractors also treat these problems:
Urinary incontinence
Digestive conditions
Changes in behavior or mood
Hot spots and lick granulomas
What to expect at your first appointment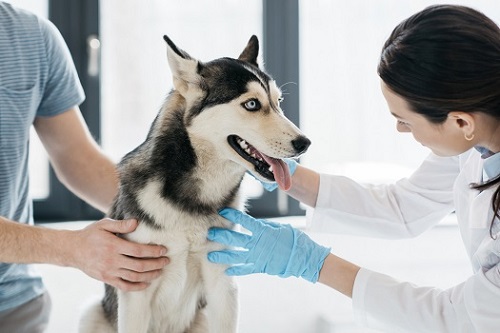 Before a chiropractor adjusts your dog's spine, a complete assessment will be done. This includes: a review of your pet's medical history, updating X-rays and evaluating your dog's posture and how well they stand and walk.
The vet will also examine your dog's spine to see how it feels to the touch and assess the control your dog has over movement of their tail.
Each part of the exam provides information as to whether treatment could be helpful.
If it's determined adjustments are needed, be prepared to schedule several of them. Most dogs receive 4-5 treatments before their spine is fully aligned. There will also be maintenance sessions to keep the spine adjusted.
Dogs typically tolerate the therapy very well and don't have much discomfort afterward. Many dogs, like Sophie, showed immediate signs of improvement.
She would walk into the vet's office with weak hind legs that sometimes dragged under her and a tail that hung straight down and rarely moved. I would sit by her face, petting and talking to her while Dr. Brandt supported her back legs and pressed and popped various parts of her spine.
During the first few months of treatment, Sophie was able to wag her tail after an adjustment and walk out of the office on her own. This continued until her neurologic disorder progressed and she became fully paralyzed. In my opinion, the adjustments Sophie received allowed her to be a "normal dog", a little longer than other dogs with her condition.
How to find a AVCA certified veterinarian
I mentioned earlier the best way to find a certified veterinary chiropractor was through a referral from your primary vet. In addition, you search at the American Veterinary Chiropractic Association website.
The site offers a database of qualified doctors. Just click on the Find A Doctor tab.
Caution for dogs with IVDD
While I'm a fan of chiropractic therapy, I want to point out that it isn't a treatment for every type of spine problem.
In an article from Dodgerslist, a respected website for dogs with Intervertebral Disc Disease (IVDD), veterinary neurologists, Dr. Andrew Isaacs and Dr. Jared Galle share this concern.
"Patients suspected of having a herniated disk that exhibit neurologic deficits should be examined by a specialist (neurologist or surgeon) before any chiropractic adjustment is done. Neurologic deficits indicate that the nerve fibers in the spinal cord are not working correctly. This commonly occurs with a herniated disk that compresses the spinal cord. The risk with performing a chiropractic adjustment on these dogs is that it could cause more disk material to herniate and further compress … necessitating emergency surgery."
So, before you turn to a veterinary chiropractor, check with your primary vet and neurologist for their recommendation.
Want to read more about the care of dogs with mobility problems?
5 Proven Dog Massage Techniques To Do At Home