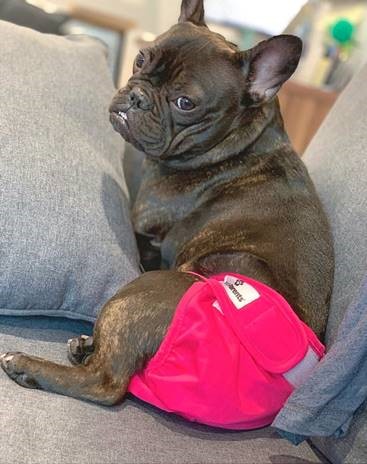 If you're a pet owner who struggles with leaky disposable dog diapers, you're going to want to enter this giveaway. Pet Parents®, a company I've admired for a long time, is awarding a 3-pack of their premium washable dog diapers to one lucky winner.
Leaky disposable diapers are a big problem for people with incontinent dogs. They're notorious for shifting out of place and causing a mess. I'm excited to be able to offer a solution that will keep your home clean and your pup dry.
Pet Parents® washable dog diapers
Several years ago, I had the opportunity to meet Blake Anderson, the founder of Pet Parents® at SuperZoo, a national show for pet retailers that's held each year in Las Vegas. We talked for a while about his passion for good dog diapers and then went our separate ways.
I've followed the progress of his company ever since. It interested me how the company could make an affordable diaper that included the details of more expensive brands.
For instance, the diapers aren't a one-size fits all product. The sewn-in pad that absorbs urine and holds poop, is designed for different size breeds. Great Danes need a bigger area for protection so the absorbent pad covers more of the diaper than the ones for Chihuahua size pups.
And their hook and loop system allow pet owners to adjust a diaper for male and female dogs and dogs with different body shapes.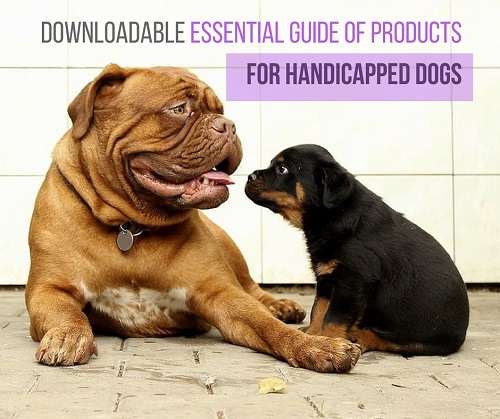 Get the Essential Guide
The Essential Guide of Products for Handicapped Dogs e-book is a labor of love for me. I wrote it to answer your most pressing questions about where to find the best products for your wheelchair dog. You'll find products you didn't know existed and each will improve your dog's quality of life. Print a copy and keep it by your side.
Here are other features you should know:
The diapers are comfortable
They have a leak-proof, water proof outer shell
There's an elastic tail-hole that stretches for bushy tails, without leakage
Diapers come in a pack of 3 and are made to last.
Best of all, these diapers can be washed load after load. Just strap the Velcro closed, turn the diaper inside out and toss it in the washer with detergent (no bleach) on the Permanent-Press cycle. Then dry on delicate or air dry.
The diapers are useful for more than incontinence:
Cover and protect surgical wounds
Urinary tract infections
Paralysis
Dogs in heat
Excitement urination
Stomach problems
Travel
House training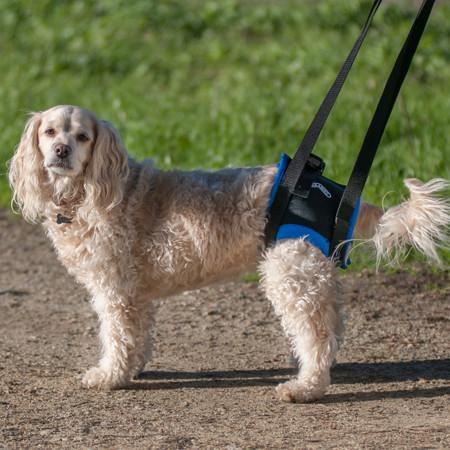 My favorite harnesses for disabled dogs.
How to Enter The Giveaway
Leave a comment about why your dog would like to win the 3-pack of Pet Parents® premium washable dog diapers – your choice of colors.
(You must live in the contiguous United States to enter.)
Entries will be accepted through Thursday September 10, 2020 at 5pm Eastern time. Winners will be notified through the email address you leave in the comment. (So, watch for my reply to say your dog is a winner.)
Good luck!
One more thing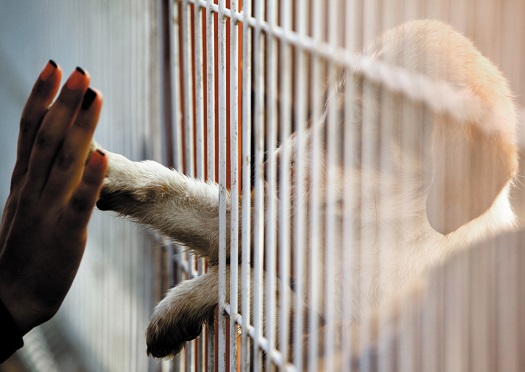 I've been in animal rescue for the past 20 years, as a founding member of the Heaven Can Wait Animal Society. So, it put a smile on my face to learn that Pet Parents® also helps homeless animals in need.
When the company learned that many dogs in rescues and shelters are surrendered because of behavioral problems like a lack of housetraining, they started a donation campaign. To date, the company has donated more than 10,000 dog diapers, belly bands and pee pads. You can learn more about Pet Parents brand and all of their products on their website.