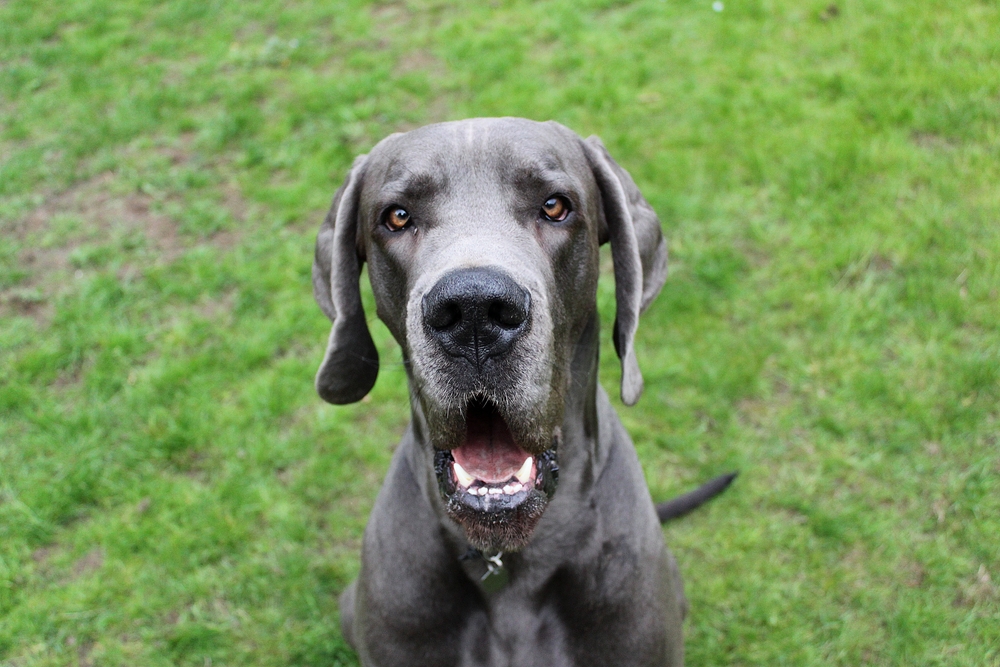 Hip dysplasia in dogs is an all-too-common diagnosis for large and giant breed canines.
Luca is a beautiful young Neapolitan Mastiff who's lived with the pain of the condition, all of his life. He was born with bilateral hip dysplasia and a congenital knee problem.
His pet mom Michelle adopted him when he was three years-old and had already undergone two failed surgeries to fix his kneecap. Because of his health problems, Luca had been surrendered to a Mastiff rescue group. Michelle read about him online and offered to be his foster mom. A few months later she adopted him.
Mastino Rescue, Inc, the group who saved Luca, had him examined by an orthopedic surgeon. They were told his hip dysplasia couldn't be treated with surgery. Instead, the veterinarian recommended a dog wheelchair to manage Luca's pain and help with his mobility. It's a temporary solution to a lifelong problem.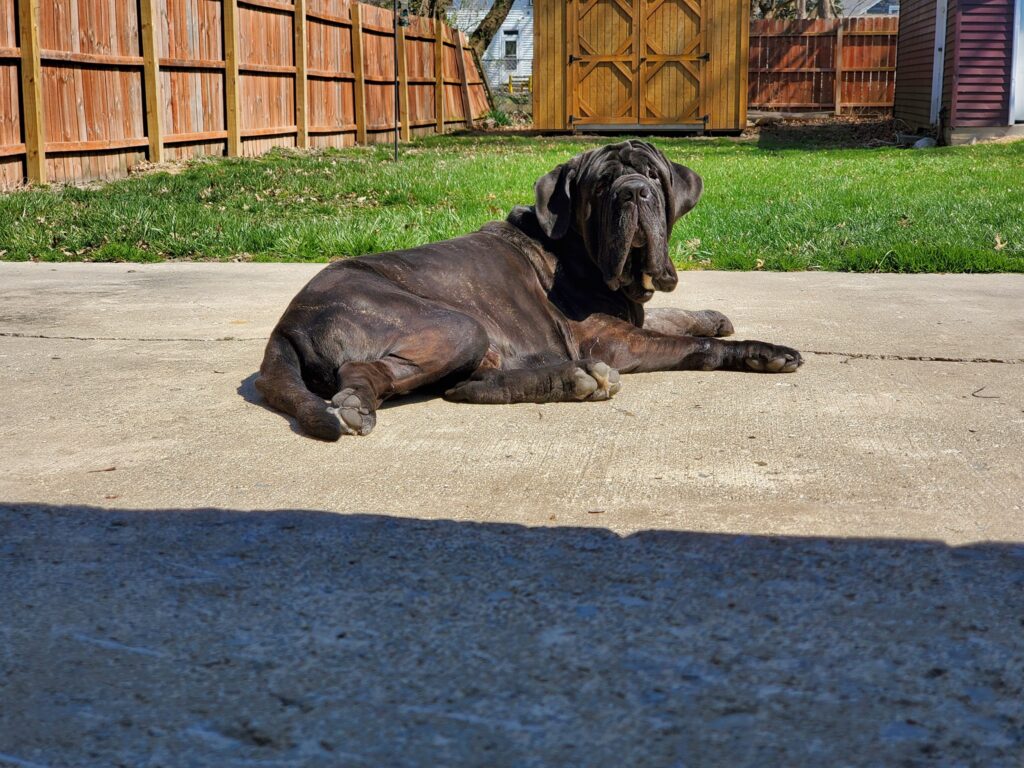 A diagnosis of hip dysplasia would strike fear in the most seasoned dog owner. If you have a large or giant breed dog, your vet may have discussed your pup's risk of joint issues, so you know you are facing a painful condition that can dramatically alter your pet's life. Although this condition frequently affects larger breeds, any dog can develop hip dysplasia.
However, with advances in veterinary medicine and dedicated pet parenting, a diagnosis of hip dysplasia doesn't have to mean the end of your dog's quality of life. Instead, knowing the symptoms, available treatment options, and actions you can take will go a long way toward keeping your canine companion happy, healthy, and out of pain.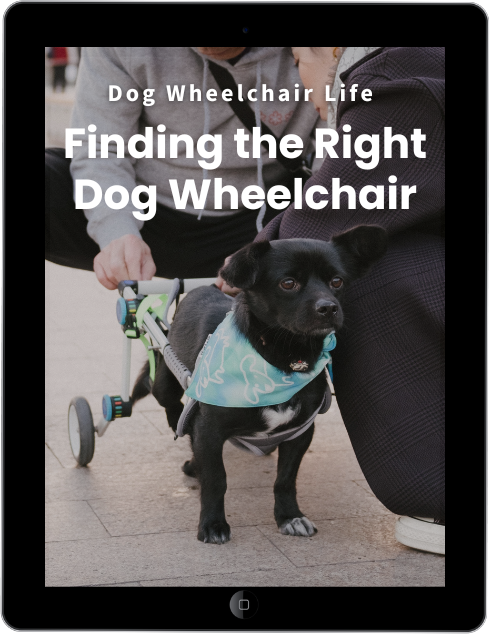 eBook
Find The Right Dog Wheelchair For Your Pet
Your dog has a mobility problem, and you want to buy a wheelchair. But do you know what kind of cart will work best for your dog's individual needs? After a decade of teaching pet owners how to make the right choice, I put the information into an eBook!
What is hip dysplasia?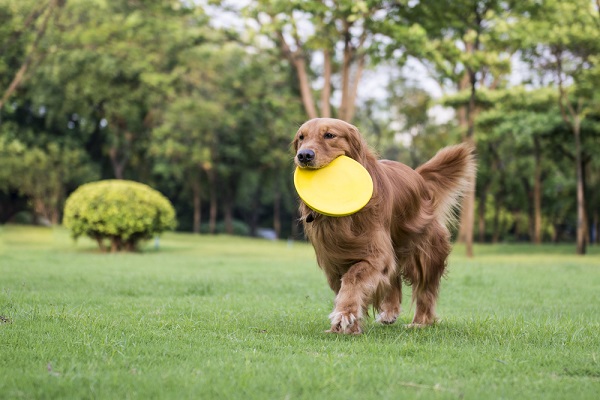 Hip dysplasia is a common condition where there is a deformity of your dog's hip joint. A healthy hip joint functions as a "ball and socket." The head of the femur, or thigh bone, fits tightly in the hip bone socket. However, the ball and socket do not develop correctly in dogs with hip dysplasia.
The abnormal hip development causes a loose hip joint that ultimately stretches out the ligaments and muscles around the hip, causing instability. The ball and socket grind against one another rather than sliding smoothly. Over time, this causes further loosening, deterioration of the joint, inflammation, pain, and abnormal wear of the joint surfaces.
If the condition isn't treated, dogs with hip dysplasia eventually develop osteoarthritis (OA) or degenerative joint disease (DJD).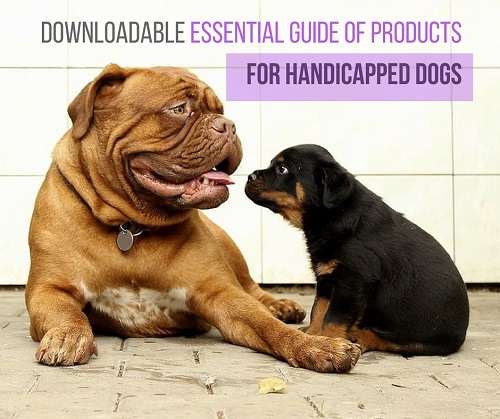 Get the Essential Guide
The Essential Guide of Products for Handicapped Dogs e-book is a labor of love for me. I wrote it to answer your most pressing questions about where to find the best products for your wheelchair dog. You'll find products you didn't know existed and each will improve your dog's quality of life. Print a copy and keep it by your side.
Why are some dogs more at risk for hip dysplasia?
Hip dysplasia is a genetic disease. Although there are many contributing factors to developing the condition, hereditary (genetics) is the most significant single risk factor.
That's why the condition is more commonly seen in certain dog breeds, particularly in large-breed dogs. These include:
Great Danes
St. Bernards
Labrador Retrievers
German Shepherds
Rottweilers
Golden Retrievers
Old English Sheepdogs
Bulldogs
Large mix-breed dogs
Other factors that contribute to hip dysplasia in dogs
Hip dysplasia is affected by several factors, such as your dog's:
Diet and nutrition
Exercise
Growth rate
Hormones
Muscle mass
Large-breed puppies benefit from food that's designed to meet their nutritional needs. Specially formulated foods help prevent a puppy's bones from growing too fast. Excessive growth can strain a dog's joints, setting them up for joint and skeletal problems later.
Too much or too little exercise also plays a role in your dog's development of joint disorders like hip dysplasia. Extra weight puts stress on the joints, which can contribute or even cause the condition. Talk with your veterinarian about your dog's nutritional and exercise needs.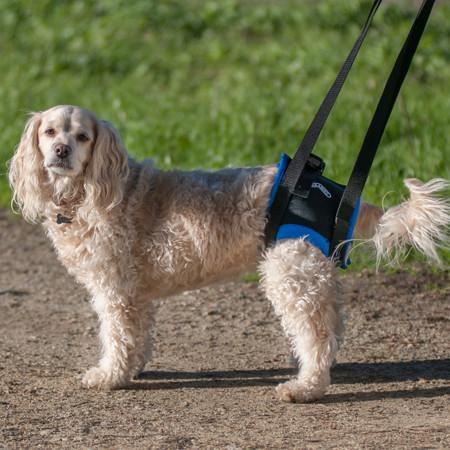 My favorite harnesses for disabled dogs.
What are the symptoms of hip dysplasia?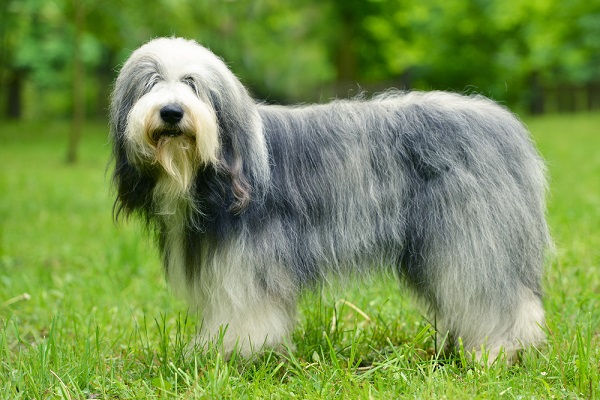 Dogs display various symptoms depending on the severity of the condition. Symptoms can show up at any stage of the disease or there may not be any distinct warning signs. Each case of hip dysplasia is unique.
Symptoms may include:
Lameness – a dog may walk with a limp, particularly after exercise or an activity.
Difficulty getting up from the ground or lying down.
Hopping – a dog hops like a "bunny", instead of walking.
Reduced range of motion.
Stiffness in the hip joint or the hip joint makes a grinding noise when a dog moves.
Tail tucking – a dog walks with the tail tucked under their body.
Are there behavior changes?
While symptoms vary depending on the severity of the disease, you should be aware of behaviors that may indicate your pup is in pain. Your dog could have hip joint pain if you notice any of the following:
Hesitant to run, jump, or climb stairs
Tires more quickly
Sleeps more than usual
Weakness in the hind legs
Has difficulty getting up from the floor
While hip dysplasia can begin in a dog's early years, the clinical signs often appear when your dog is older and several years of bone degenerations have occurred.
How is hip dysplasia treated?
There are several options for treating the problem. Your veterinarian will want to thoroughly examine your dog before deciding the best treatment option. Depending on the severity of the case, therapy can range from diet and lifestyle modifications to surgery.
If your dog's disease is mild, the vet may want to start treatment with the following:
Weight loss to take the stress off the hips
Exercise restriction on hard surfaces
Physical therapy
Joint supplements
Anti-inflammatory medications
Pain medications like Tramadol
Acupuncture
Laser therapy
Surgical treatment options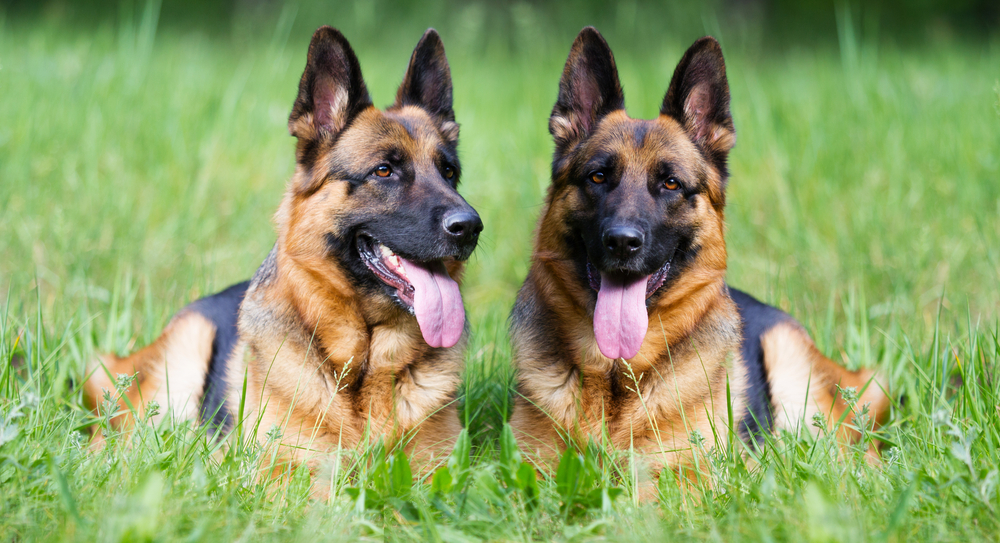 There are multiple surgeries available to treat hip dysplasia. The most common options are:
Juvenile Pubic Symphysiodesis (JPS): Suitable for puppies diagnosed with hip dysplasia, this minimally invasive surgery closes a growth plate within the pelvis. JPS can help slow growth and change the pelvis's shape to reduce the joint's looseness.
Double or Triple Pelvic Osteotomy (DPO/TPO): This surgery is best for dogs younger than 8 to 10 months old. It involves cutting the pelvic bone and rotating the segments to improve the coverage of the ball by the socket.

Total Hip Replacement (THR): This is most successful in younger dogs at least one year old. Like human hip replacements, the procedure replaces the entire ball and socket of the hip joint with an artificial joint.


Femoral Head Ostectomy (FHO): This procedure can be performed on dogs of any age. It involves removing the hip joint ball, which reduces the pain caused when the ball rubs against and wears on the joint cartilage.
Each procedure requires follow-up care, though the length of recovery, physical therapy, and exercise restrictions differ.
Is hip dysplasia preventable?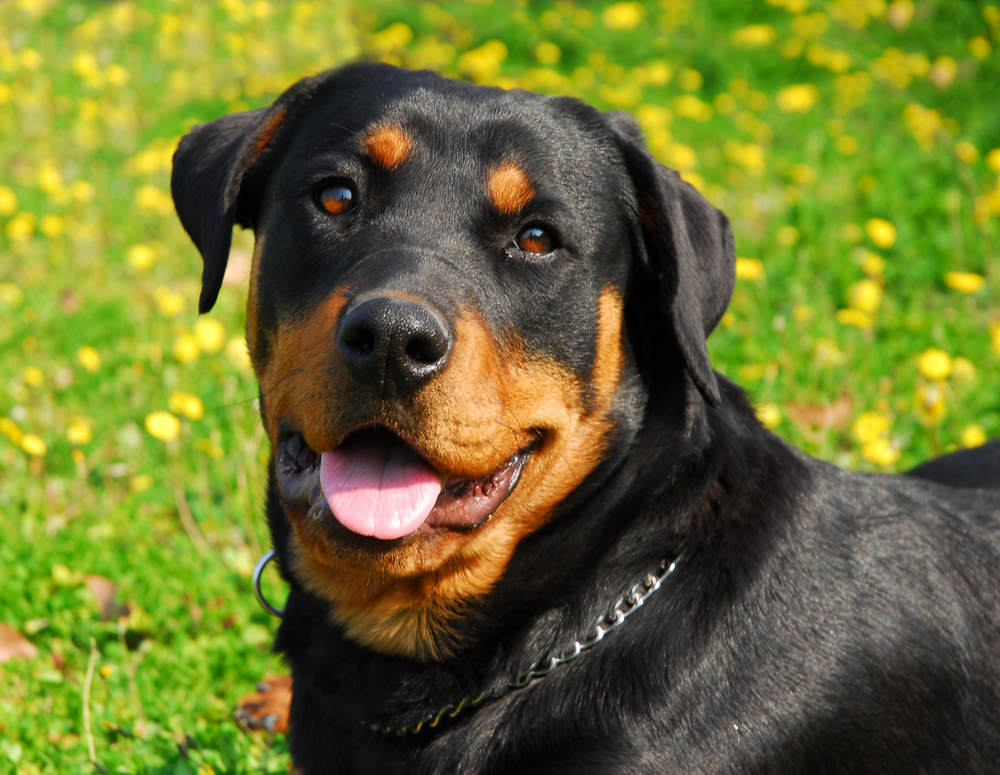 There is no way to prevent all cases of hip dysplasia. If you are considering adding a new puppy to your family, the American Kennel Club recommends that you research the breed you are considering. And be sure to choose a breeder who screens their dogs for hip dysplasia.
For more information on hip dysplasia screenings and breed statistics, look at the Orthopedic Foundation for Animals (OFA) health testing website.
Lauren Lee – Contributing writer for this article.
Want to read more?
Dog Wheelchairs: How to Choose the Right One for Your Pet
Need supplies for your disabled dog? Click Here for our Amazon Shop