Are you searching for a pet sitter for a special needs dog? Just thinking about where to find a qualified caretaker, sends shivers down the spine of most pet owners. We worry that it's impossible to find a person who can handle all the details that go into caring for our disabled pet. Many pet parents call off the search before they even try to find a sitter.
But for most of us, a time will come when we need to be away from home. It might be due to work, family responsibilities, or for our own relaxation, but you're likely to need a pet sitter at some point. I want to reassure you there are skilled caretakers in your town who can help. These heroes will walk your dog in their wheelchair, assist with their bathroom needs, administer medicines and give out lots of love.
You just need to know where to find them.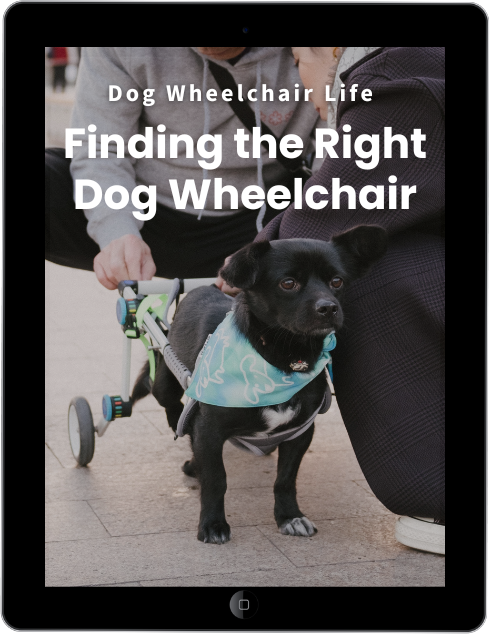 eBook
Find The Right Dog Wheelchair For Your Pet
Your dog has a mobility problem, and you want to buy a wheelchair. But do you know what kind of cart will work best for your dog's individual needs? After a decade of teaching pet owners how to make the right choice, I put the information into an eBook!
Sophie's story
My family took care of Sophie's needs nonstop for the first 18 months of her paralysis. It took a toll on my husband and me and I knew we needed a break.
Because I was in the world of animal rescue, I foolishly thought it would be a snap to find a caretaker. But that wasn't what happened.
The first young woman I interviewed was a certified vet tech with lots of experience, but when it came time for her "trial pet sitting" appointment, she was a no show. My second attempt to find a sitter didn't go much better. This vet tech called at the last minute to say the job wasn't right for her.
Then a neighbor told me about a wonderful pet sitter who had heard about Sophie and wanted to meet her. Claire came to our home in 2010 and has been our trusted sitter and friend, through many generations of dogs and cats, ever since. I call Claire our "Practically Perfect Pet Sitter."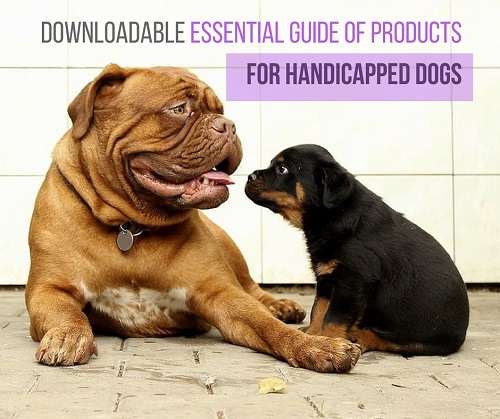 Get the Essential Guide
The Essential Guide of Products for Handicapped Dogs e-book is a labor of love for me. I wrote it to answer your most pressing questions about where to find the best products for your wheelchair dog. You'll find products you didn't know existed and each will improve your dog's quality of life. Print a copy and keep it by your side.
Start your search at Pet Sitters International
Pet Sitters International (PSI) is a great place to start your search for a pet sitter for a special needs dog. It's an international organization that educates and certifies people who want to be professionals in the field.
PSI makes it easy to find a qualified caretaker. Just click the tab on their website, titled Find a Local PSI Pet Sitter and enter your location and pet's information. Then fill out all of the reasons you want a sitter, including the box that says you have a dog with special needs.
A list of potential sitters in your community then pops up on the screen so you can interview and hire the person who best suits your pet's needs. Be sure to check references and schedule one or two trial pet sitting dates, before you leave town.
On-line pet sitting platforms
Rover.com and Care.com are two of the most popular on-line websites where independent pet sitters advertise their services.
Like PSI, it's up to you as the pet owner, to interview candidates, check their references and hire the individual.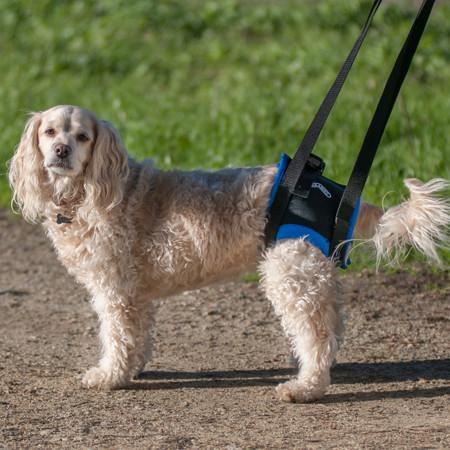 My favorite harnesses for disabled dogs.
Here's how it works:
Go to the pet sitting site and click on the type of service you would like. Then enter the appropriate information about you and your dog.
A list of prospective pet sitters will pop up. Click on each to see which ones mention they specialize in taking care of dogs with handicaps and other special needs.
Contact the pet sitter for an interview and pricing.
Check references
Schedule an in-person meet and greet for you and your dog.
Test the caretaker's skills with at least one short pet sitting date.
My interview with Rover.com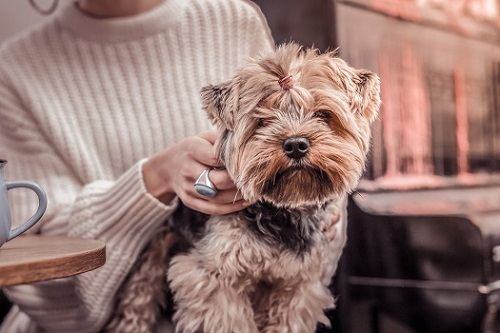 If you haven't used a pet sitter website before, here's what Courtney Heitter, Community Marketing manager for Rover said about their services.
Q: Tell me about Rover.com
We exist to make the lives of dogs and the people who love them better. Some dog lovers have a good salary but not enough time to spend with their dogs, and other dog lovers have more free time and flexibility, but can't afford a dog. Rover helps connect them. It puts together people who want to take care of animals, with owners who are worried about leaving their pets in a kennel.
Q: What areas do you serve?
We have sitters in the USA and Canada.
Q: Is there a background check for potential pet sitters?
Each sitter on the platform is required to pass a background check through a third-party company. Every sitter profile submitted for approval is hand-reviewed by a specialized team. If a sitter is approved and an issue arises with a stay, Rover has a sitter team for coaching as needed, and will remove any sitter that violates our terms of service.
Q: You have a Special Needs Dog Experience skill listed. What type of services does that include?
We have a "first-aid certified" option for sitters, which yields many sitters with experience caring for special-needs dogs. The services included vary from sitter to sitter, so reading the individual profiles is helpful to see what sitters specialize in.
Tanya, who is pet mom to a paralyzed dog named Reuben, got creative when she had to find a pet sitter. "I found a vet student for a nanny when I work. She's lovely and so good with him"
Additional ways to find a great pet sitter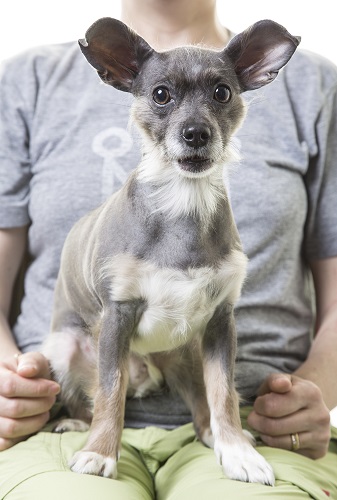 Hire a vet tech from your veterinarian's office or a canine physical therapy clinic in your area.
Board your pet at your veterinarian's office. Many of them offer 24-hour care and have boarding rooms with sofas that look like home instead of a kennel.
Contact a veterinary palliative or hospice care company in your city. These professionals are skilled and compassionate and many of the companies offer in-home pet sitting services.
Organize a pet sitting exchange with the owner of another disabled dog or senior pet.
If you're on Facebook check out the Paralyzed Pet Sitting Network. The group helps pet owners across the country connect with each for pet sitting their disabled animals.
Check with a local animal rescue group for a referral to their most reliable foster families. Many of these volunteers frequently care for special needs pets.
Get a referral from your veterinarian for the best "regular" pet sitter in town. That person might be willing to learn what it takes to care for your dog while you are away. It worked for me.
The importance of scheduling several short visits
Throughout this article I've talked about the importance of testing the skills of your pet sitter before you leave town. I can't stress how vital this step is to establishing a good relationship.
When I first met Claire, she agreed to shadow me nearly every day for a week while she learned Sophie's routine. It made all three of us feel more confident.
Here's what I recommend pet parents do:
Schedule several test dates with your new sitter. The process helps smooths out rough patches where communication might have gotten confused and it determines whether the required duties can be performed properly. It also gives everyone the chance to see if they like each other.
Start with short one-two hour visits. I first scheduled an evening away from Sophie to have dinner and then worked up to longer periods of care.
Once everyone is comfortable, be sure to tell your veterinarian the name and contact information for the sitter. Let your vet know that you give permission for the person to take your dog to the vet if an emergency arises.
Leave a detailed list of instructions, contacts and medicines with the sitter, each time you go away.
Finding a qualified pet sitter for a special needs dog is not an impossible task. It takes some work, but ultimately it will give you peace of mind and help you be a better caretaker.
Story edited by: Amanda Peters