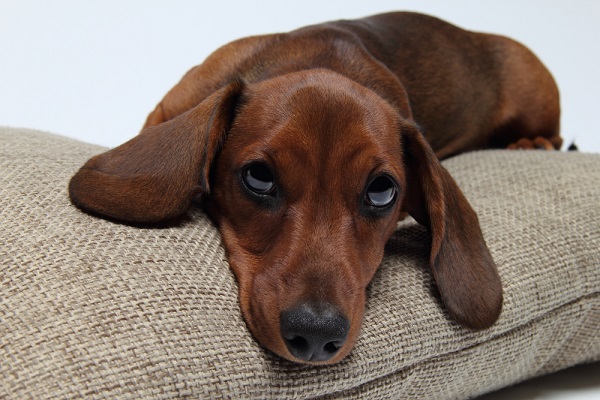 The mind is a complicated thing to navigate, especially when you're exploring the needs of a loved one, like your dog, who can't explain what's happening or how they feel. It's a delicate subject and that's why I've taken a long time contemplating how to share my experience and advice about taking your dog to a veterinary neurologist.
One consideration I took into account is the cost of seeing a specialist. There's no question that the most compassionate animal lovers will move mountains to provide the best care for their four-legged family members but I want to be sensitive to those of us whose budgets may not extend as far as our love. I remember feeling a bit of sticker shock when I took my dog Sophie for her initial diagnostic tests. In hindsight, I now realize there's a lot to be learned and gained from this part of your caretaking journey.
If you are looking for answers, professional opinions and the comfort of knowing you've left no stone unturned, I believe your visit to a veterinary neurologist can provide insight about your dog's medical condition and prognosis for the future. It can also shape the care plan that best fits your family's needs.
Not long ago, I had the great fortune of having a conversation with veterinary neurologist, Martin Young, DVM, DACVIM. He proved to be an incredible wealth of information, including anticipated results from a neuro exam, takeaways from diagnostic tests and formulating successful treatment plans for patients. So hopefully, I haven't missed any details and this story helps you understand the benefits of having your dog see a veterinary neurologist.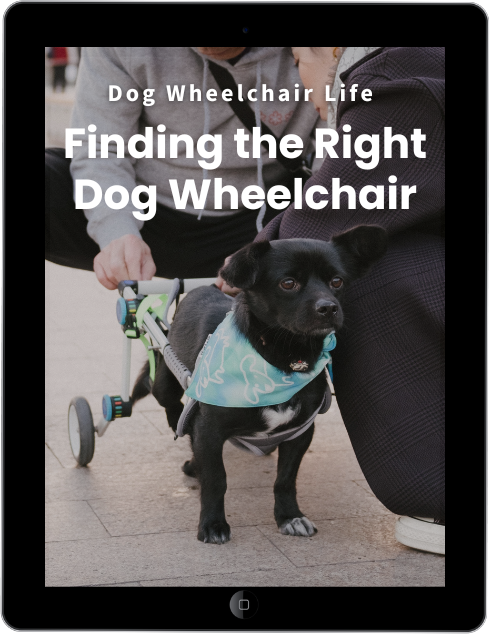 eBook
Find The Right Dog Wheelchair For Your Pet
Your dog has a mobility problem, and you want to buy a wheelchair. But do you know what kind of cart will work best for your dog's individual needs? After a decade of teaching pet owners how to make the right choice, I put the information into an eBook!
Things to know
Veterinary neurologists diagnose and treat conditions that affect the nervous system. These include disorders of the brain, spinal cord, nerves and muscles.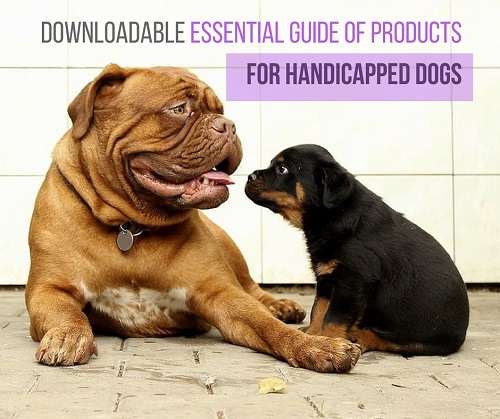 Get the Essential Guide
The Essential Guide of Products for Handicapped Dogs e-book is a labor of love for me. I wrote it to answer your most pressing questions about where to find the best products for your wheelchair dog. You'll find products you didn't know existed and each will improve your dog's quality of life. Print a copy and keep it by your side.
Neurologists treat paralyzed dogs experiencing:
Stroke
Spinal tumor
Infections in the spine
Birth defects of the spinal cord
Injuries to the head or spine
Brain tumor
Seizures
Qualifications to become a Veterinary Neurologist
It takes a lot of hard work and dedication to become a neurologist. General practice vets go through four years of undergraduate education and an additional four years at a university of Veterinary Medicine.
Those who specialize in neurology have three additional years of neurology/neurosurgery residency followed by a one-year internship. Essentially, the licensed neurologist examining your dog has four years of specialty training in the field.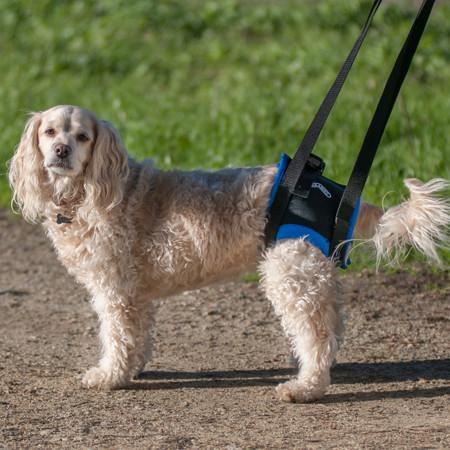 My favorite harnesses for disabled dogs.
About Martin Young, DVM, DACVIM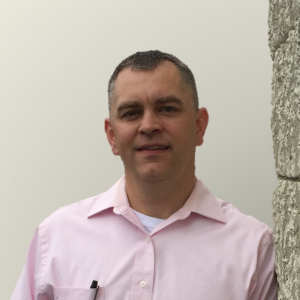 Dr. Young received his Master of Science degree in Anatomy and Neurobiology from Colorado State University where he also received his Doctor of Veterinary Medicine. He spent the first few years of his profession in general practice. He later completed a small animal medicine and surgery internship before being accepted as the first resident in the Bush Veterinary Neurology Service (BVNS) residency program in 2008. After his residency, Dr. Young continued his practice with BVNS in Virginia.
BVNS is the largest neurology/neurosurgery veterinary hospital in the U.S. It has five locations in Virginia, plus one in Maryland and one in Atlanta.
My conversation with Dr. Young
The efforts of Dog Wheelchair LIFE are those of a community and the content we provide is the result of meaningful relationships and networking. We are not all experts in the field of caring for disabled pets, but the more we can share collectively, the greater impact we have on the lives of our fur kids.
My interview with Dr. Young wouldn't have been possible without help from another pet mom and advocate of paralyzed dogs. Chrissy S. made this introduction. Dr. Young has treated four of her disabled pets. Chrissy also runs the Paralyzed Dog Support Group on Facebook, which a great resource for pet owners.
Following my conversation with Dr. Young, I wanted to share some important highlights to consider while exploring veterinary neurology.
When should you take your pet to a neurologist?
Dr. Young explained that most of his patients are referred to him by primary veterinarians when they can't make a conclusive diagnosis. He said this is because many ailments have similar symptoms and veterinary specialists have the skills to assess and pinpoint what's really going on in your dog's body.
For instance, a dog with a ruptured disc due to IVDD has symptoms that look a lot like an FCE Stroke (Fibrocartilagenous Embolism). Each of these conditions have a sudden onset, cause severe pain and leave your dog unable to walk. But the treatment for each condition varies greatly.
What to expect during the exam
According to BVNS, when you arrive at the care facility, you'll be asked to complete a patient history form. This will be reviewed with you during the exam and is a crucial opportunity to establish the existing health condition of your pet prior to treatment. The specialist will want to know details such as whether the problem started suddenly or gradually, how long your dog has been in pain and if the condition has worsened. Plan to share as much detail as possible during this time.
In the exam room, your dog's vital signs will be taken and a thorough neurological exam will be performed. The vet will evaluate your dog's gait, posture, level of pain and mental status.
Your dog will be checked for weakness, how they hold their head, sensations they feel and if it hurts more to walk up or down stairs. Each detail is a map to the effected part of the brain or spine and it indicates if the condition is acute or progressive.
The vet will also ask about changes in your dog's behavior. You may be asked to share if your dog hides from you, sleeps more or paces with anxiety. While these behaviors may seem minor, each symptom is a helpful indicator for potential assessment.
If your pet requires an MRI
In Dr. Young's experience, after the initial exam he's likely to order a diagnostic test. Most commonly, neurology patients will be recommended for Magnetic Resonance Imaging (MRI). The MRI is used to confirm a diagnosis, learn the severity of a condition, determine if a dog is a candidate for surgery and to rule out a problem so the correct one can be found.
"The MRI is a powerful tool that looks at the spine on a "cellular level", said Dr. Young. "The assessment uses magnets, radio waves and computer imaging to get a precise picture of the layers in your dog's spine."
Note: Dogs are anesthetized during an MRI. If you've been asked to refrain from providing your dog food before the exam, please be sure to comply, otherwise you will have to reschedule the test.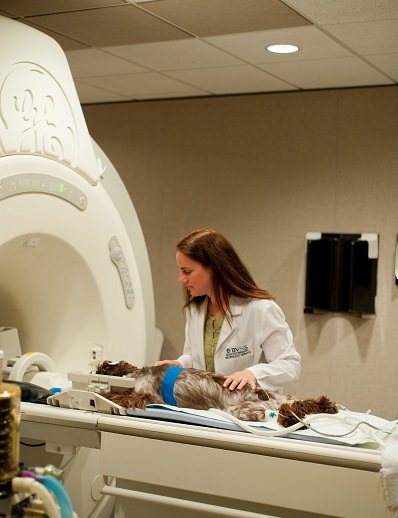 Other diagnostic tests
Specialists have a number of diagnostic tests that can be utilized for treatment based on professional assessment. Examples include:
CT scan – A computerized scan that takes pictures of the body from different angles and cross-sections.
CT myelogram – An X-ray exam of the spine that injects dye to see abnormalities.
Cerebrospinal Fluid Analysis (CSF) – A test that examines the color and nature of the fluid in the spinal cord and brain.
Electrodiagnostic studies – A study that records electrical activity in different parts of the body when the area is stimulated.
EEG – A test that examines abnormalities in brain waves.
Nerve conduction studies – A study that looks for nerve damage.
Brainstem Auditory Evoked Response (BAER) – A test that records brain waves when sounds are applied.
Making a diagnosis
Dr. Young emphasized he makes it a priority to only order tests when there is an evident need. Many times, he relies on the age and breed of your dog to make a diagnosis.
Sample Scenarios from Dr. Young
If a Dachshund comes to the hospital with back pain or paralysis, there's a 90% chance it's a disc problem. That's because the breed is prone to IVDD. In this case, an MRI is ordered to determine if there are multiple discs involved and to see if the dog is a candidate for surgery.
If a seven or eight-year-old German shepherd comes in with hind end weakness, it's likely the dog has Degenerative Myelopathy (DM). Shepherds are at the top of the list of susceptibility for DM. In this case, a blood test would be ordered to see if the dog is a carrier. If the test produced negative results, an MRI would be ordered or spinal fluid would be inspected to see if there's a hidden condition like a compression, a tumor or an infection.
In the case of a young Labrador Retriever, or other medium-sized dog, presented with paralysis or hind end weakness, a severe infection may be present. According to Dr. Young, "If the dog hasn't been in an accident of some kind, there's a 50 percent chance the cause is due to an infection."
Who manages my dog's ongoing care?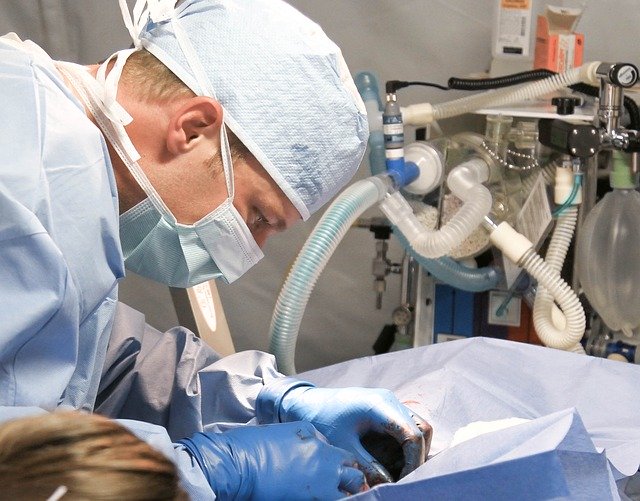 In most cases, the Veterinary Neurologist will oversee the course of care for your pet. "Yes, in all regards," said Dr. Young. "I do the surgery and follow up until a patient is ready to go home. Dogs usually stay in the hospital 24-48 hours or until they are eating, drinking and peeing on their own. Then they go home with instructions for light physical therapy. I see them again two weeks post-surgery and again at six weeks.
After that time, they're referred back to their primary vet. Before they go, I usually recommend professional physical therapy for the dog or exercises owners can do at home. I also educate owners about lifestyle changes in order to prevent the recurrence of a disc injury. 40-60% of dogs reinjure themselves. So, we discuss how to prevent their dog from jumping on and off a sofa and other ways to protect their spine."
Accessing Veterinary Neurologists
Dr. Young recommends enlisting the help of your primary veterinarian for the greatest resources and specialists in your vicinity. Many times, your primary vet can conduct the exam and report the findings to the neurologist who can recommend further treatment options. If available, Dr. Young also suggests going to a "teaching hospital" for surgery or care if a private specialist isn't nearby.
Our thanks
A special thanks to Dr. Young for sharing his time and expertise. His insight about reaching a diagnosis is eye-opening and it's comforting to know there are wonderful professionals available to help.
I understand the process can be daunting and difficult to navigate at times, but Dr. Young's compassion for our animals and his vast knowledge in the field of neurology has invigorated my faith in how a specialist can benefit your paralyzed dog.
Contributing editor: Amanda Peters
Photos courtesy: Bush Veterinary Neurology Service